I showed up to work ten minutes late and hung over from a Ted Nugent concert, clocked in, and was immediately called into the manager's office at the Michaels in Humble, Texas. I was being let go. Not for being late and stinking of alcohol, but for making out with a cashier in the loading dock the day before. Being late and hung over just made it easier on the thirty-something-year-old store manager who himself wanted to make out with the hot cashier.
So there I was, fired. Again. I was only seventeen and had been fired from three jobs in six months for various, but similar, dreg ways. I was two months away from finishing high school and I needed the credits from the part-time job in order to graduate.
I was fucked. Because I'd gone to five high schools, I never really settled into the academia thing. Between this, and the fact that neither of my parents went to college, a secondary education simply wasn't an option. Not that I was a bad student, I was just a directionless kid. The only thing expected of me by my parents was getting out of the house when I was eighteen.
I knew that when my mother found out about the latest firing, she was going to call the Marines. That was always her motivation for me to get my act together when it wasn't. So before going home that day, I drove to the US Air Force recruiting office. The way I figured it, if I was going to go into the military, I wanted to join the branch that sent officers into the line of fire, not the enlisted guys.
Back at home, I told my mother about the firing and sure enough, she threatened the Marines. I informed her that an Air Force recruiter would be by within an hour. And he was.
I signed up that day, and my mom cosigned. I somehow managed to graduate high school, and a month after my 18th birthday I was at Lackland Air Force Base in San Antonio with a shaved head and nameless uniform.
After basic training, I became a logistician and was assigned to a Rapid Deployment Unit with A10s in the Tactical Air Command. It was my job to move people and assets around the world on short notice. I was also designated as a marksman, and was part of a team assigned to the periphery of the base during war exercises. I carried both an M16 and a .38 within a year of being fired for giving my friends free food at McDonalds.
For the first half of my four year enlistment, I was stationed in Myrtle Beach. Yeah, that was pretty fun. From there I received a one-year remote assignment in South Korea on a Korean air base known as the 'tip of the spear' for its proximity to the 38th parallel. We were the first responders if the North decided to break the truce. It felt like something of a payback for being stationed in Myrtle Beach with its revolving door of cute girls.
Before returning back to the states for the final year of my contract, I knew I was not reenlisting. The kicker was my father selling me that in sixteen years, I could collect a retirement. He said "sixteen years" like time was a bullet train. Little did I know that it was.
So after four years I received an honorable discharge, and when I passed through the gates at Kelly Air Force Base for the last time, I stopped, got out of my car, and saluted the base with my middle finger.
I was 22 and the ruler of my own destiny–which didn't include working for the US government any longer.
I never made it past an E-4 pay grade while I was in the military, and I didn't do anything heroic. Essentially, I was as anonymous at the end of my career as I was at the beginning. I just never fully appreciated the opportunity that I was given, until much later.
I did, however, understand my charge when I donned the uniform representing the United States of America. And even though it was peacetime, I was absolutely willing to die for our country.
We all were.
It's said that 1% of the US population serves in the military. I'm proud to be among them.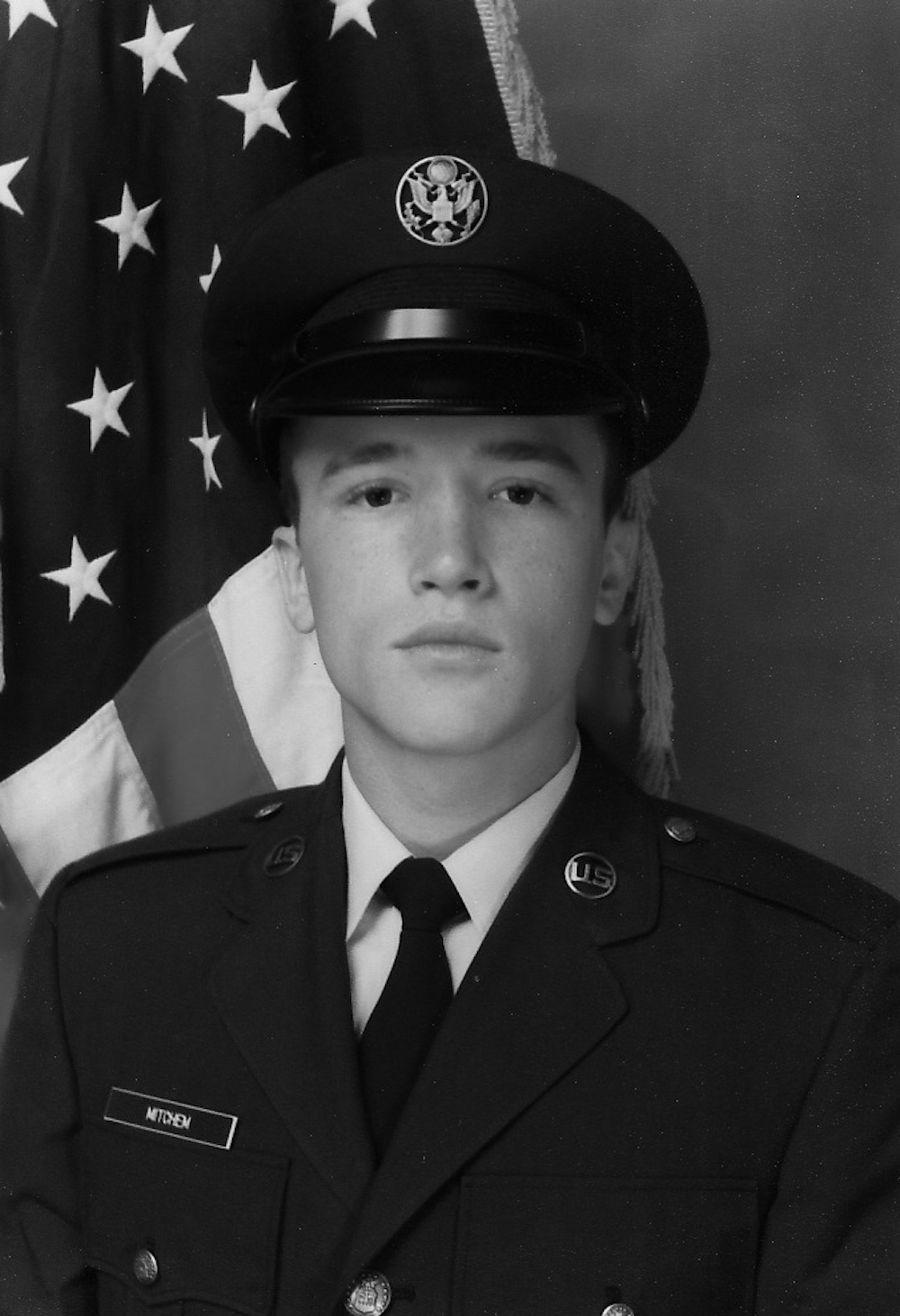 Please consider hiring a veteran.
***