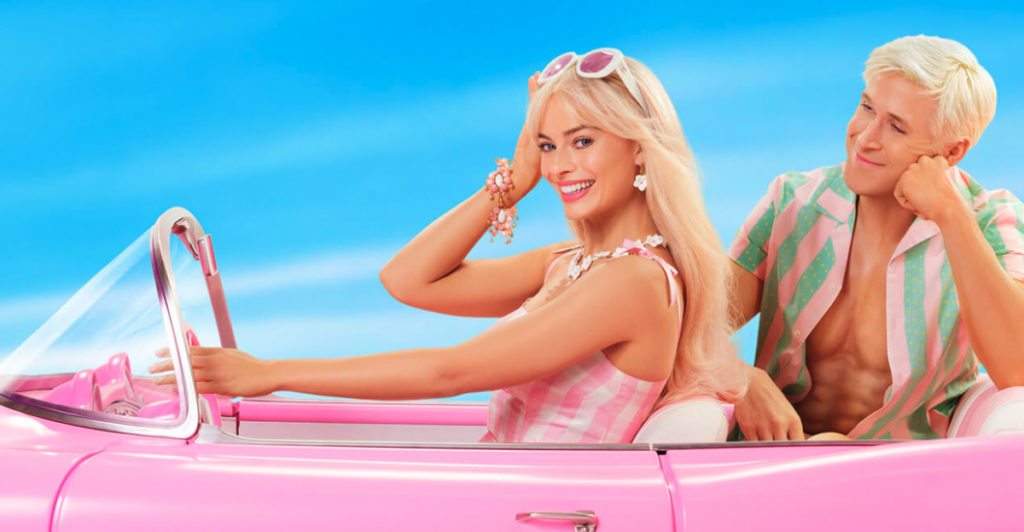 ---
We saw Barbie in the theater this past summer. I wasn't planning on it, but our youngest daughter saw it and insisted that I'd like it. Still, I was skeptical. Especially after being utterly disappointed with Oppenheimer – the movie I was most looking forward to this summer. Besides, because of Barbie's ubiquitous marketing, which was literally inescapable, I figured that any brand willing to spend that kind of money on marketing was obviously trying to cover for a weak story. Right?
Well, not only did my skepticism disappear in a fit of pink dust five minutes into the movie, but it was replaced with absolute confidence that director Greta Gerwig knew what the hell she was doing with this concept.
WARNING: There is a lot of pink. If the color pink sets you off in any way, you should probably avoid watching this movie.
Everything about Barbie worked. The sets. The costumes. The casting. The script. And yes, the pink. Look, I grew up with sisters, and we have daughters, and so when I say this stuff worked – it worked. I have reference point.
The actors were great. All of them. I wasn't a big fan of Margot Robbie before this movie, but I am now. To me she was basically a stereotypical Barbie type actress IRL because of her looks (which I guess makes me a "Ken" in a way.) But to pull off this role with grace and emotion in spite of her perfect Barbie looks – was a real treat to experience.
Likewise, Gosling, as Ken, is perfectly cast. His song "I'm Just Ken" is really good! I don't know how Oscar selects songs from movies, and assume that Billie Eilish's beautiful and moving "What was I made for?" will get the nod as best song, but it could just as easily go to "I'm Just Ken." It's that good.
Rhea Perlman is also perfectly cast as the ghost of Ruth Handler, the (real) inventor of Barbie. Will Farrell plays the CEO of Mattel – an aloof leader of a toy company trying to balance profitability with fairness. The fact Mattel is the major producer of the film while allowing their CEO and board of directors to be mocked is as audacious as it is hilarious and a move that, considering Barbie has made 1.44 billion dollars at the global box office, has paid off handsomely.
Kate McKinnon plays "Weird Barbie" (I don't want to give away too much) and steals every scene she's in. Simu Liu as Ken's rival, Ken, is also perfect. Wait till you see the dance off scene – which felt like it was ripped right from my life as a young man competing against other young men for the attention of a beautiful young woman.
And that's what makes Barbie work – realism set against a fictional backdrop featuring inanimate characters who come to life before our eyes and remind us of ourselves.
Barbie was funny, sweet, poignant, and important. I know what you're saying, "How can a movie produced by a toy company featuring a lifeless doll be important?" I know, I was shocked too. But, as someone who has lived alongside females his whole life, I know the issues facing girls and women in America today. From objectivity to oppression, women have always had a tougher go in America, and I assume the rest of the world, to make their way and be themselves without worrying about what others think of them. It's a man's world because men forged it that way. But, if Barbie has anything to do with it, the sandcastle world where men make all the decisions is about to be washed away. Or at least I'm hoping. 
As we immerse ourselves in the fictional world of Barbie, we begin to see the lines blur between the real world and fiction. Between inanimate and living. Between what we've always accepted, and what is actually real.
A surprising delight from the opening scene, Barbie ends in a fit of emotion where I dare you not to cry. And mere moments after choking back tears, Robbie delivers one of the best final lines of any movie I've ever seen. I burst out laughing.
Barbie. What a delight. I'm so grateful to have lived amongst women my whole life. It made me proud to be an Alan in a world of Kens.
— Jim