Every idea starts somewhere. An epiphany. A light. Cosmic tumblers clicking into place. Something.
And when we have these ideas we think through them pretty fast—usually leading to how amazing our idea will be when it's finally realized!
But there's a big difference between having a good idea and bringing it to life. I know from experience that most good ideas never get past the idea stage.
Because turning ideas into reality is hard.
Really hard.
A few years ago I had an idea to make a book. But not just any book—a crowd-sourced book about dogs. Dead dogs. Yikes. What the hell kind of idea is that, right?
It all started as the result of a tribute I wrote to my dog who died. Thanks to the age of connectivity, the outpouring of support was overwhelming and quite welcomed at a time when I was feeling pretty down. (Dogs have that kind of universal effect on us, I've learned.) So the idea was to compile a book of stories, poems, and photographs about other people's dogs that have died. Not about the deaths themselves, but a celebration of the lives of these friends.
I did some research and discovered that the dog genre was pretty popular in literature. Only, most of these books were about one dog. Our book would be about many.
I bounced the idea off of some colleagues who all agreed that the potential reward was greater than the risk. Then I spoke with my friend Laurie, a designer, about partnering on this idea. She agreed.
And so it was that the wheels were officially in motion.
That was 2014.
Fast forward to August, 2019. A big truck pulls in front of my house and a burly truck driver knocks on my door. He delivers two pallets to my garage. When he left I stood there looking at five years of blood, sweat, and tears—for a long time.
Getting from that initial idea to what was now a ton of books printed in South Korea, shipped across the Pacific on a boat, and neatly wrapped in plastic in my garage was surreal.
I published my novel in 2015, but I am no publisher. In bringing Gone Dogs to life we had to learn how to be publishers. 
We created an LLC
We had to learn copyright law
We secured domains
We hired a lawyer
We built a website
We purchased an ISBN
We built social channels
We leaned on our networks to raise awareness
We leaned on our networks to glean content
We engaged audiences
We spent money on advertising
We vetted stories
We brought on judges to help decide on content
We edited
We hired a proofreader
We vetted all the major hardcover book publishers
We ordered book samples
We scraped money together to buy 1000 books
We did a crash course in Amazon Fulfillment
We worked data
We built a marketing plan
We managed spreadsheets
We communicated constantly
We shipped inventory to Amazon
We worked nights and weekends
And then, two weeks ago, we launched.
And we did all this while raising families and working regular jobs. For five years.
It's been a lot of work, for sure, but the product is remarkable. And it's in a healthy sector. And, because the book is so good, WOM potential is strong.
Only now I've realized that what I thought was hard work before, was only the half of it.
Beginning now, my free time shifts from building a book to selling a book. For someone in Marketing, this should be easy. Right?
Well it's not brain surgery, that's for sure. But it's crazy time-consuming. And there's still just the two of us working this project. I've had plenty of friends offer advice. Good advice. Relevant. But with just two of us, it's tough to manage.
But we will.
Somehow.
Because while I can sit here and tell you that taking an idea from epiphany to fruition is arduous and requires constant faith, discipline, and determination while overcoming one hurdle after the next—seeing the result of the epiphany become successful is a whole different game.
Which is to say that I'm still learning. And still leaning on my friends. Thankfully, we each have strong networks based on relationships that go back decades. Add to this that this is a great product that will make everyone who buys it happy, and it's a formula for success.
Sure, this thing might fail. That's a definite possibility.
But if that happens, then all we did was bring something beautiful to life and set it free in the world.
And that's a pretty good thing.
To learn more about our book Gone Dogs, click here.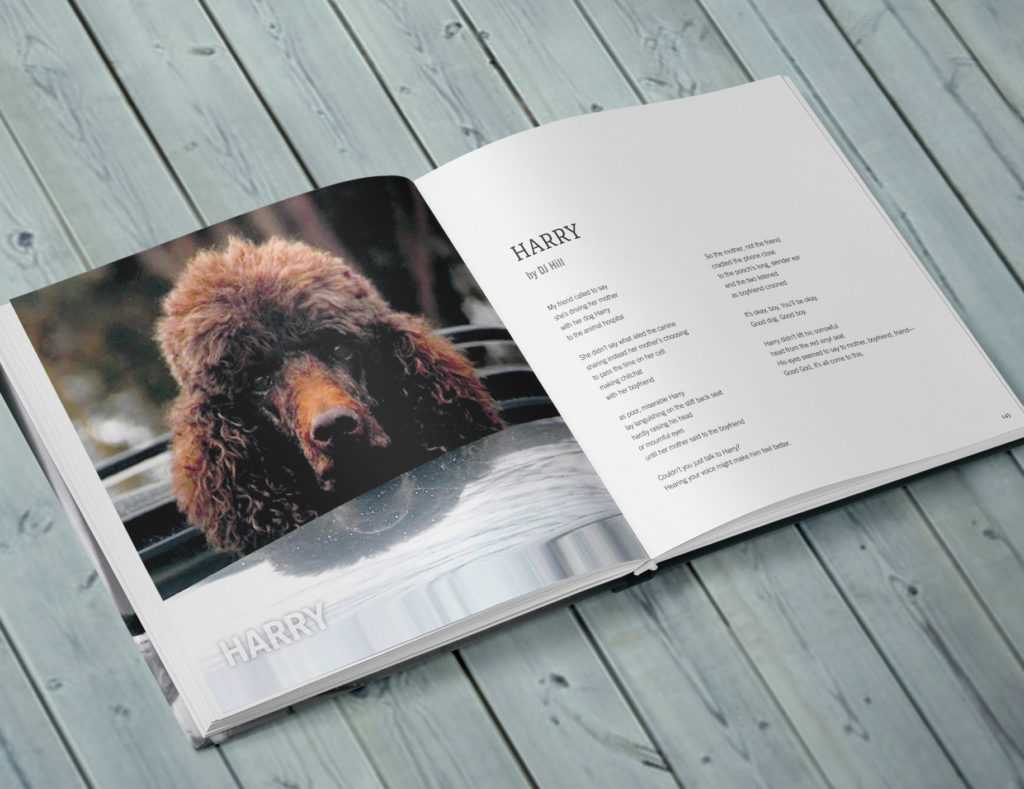 ***