A long time ago in a land far, far away, I got my start in advertising by sitting in a focus group for Carvel Ice Cream. At the time, I was nearing the end of my tenure as the boy who didn't need anyone and was living in a basement in Flushing while commuting into the city on the 7 train to do my job as an IT headhunter. I also was something of a professional focus group taker. But I was no where near advertising.
This particular night, when the focus group facilitator asked what we might call an ice cream parlor that specializes in cakes, I looked around the room and didn't see anyone else responding. No nervous twitches. No eyes lighting up. As something of a professional focus group taker, I learned not to draw too much attention to myself. You just show up, eat the free Ray's pizza and leave with between $40 and $100 bucks for a couple hours of work. It was a sweet gig. But when the guy asked this question, I decided to risk it and raised my hand.
"Yes…you – the man in the tattered jacket who is trying hard to look cool but who is really a lonely alcoholic on the verge of suicide and who is treating this free pizza as something of a royal feast – what would you call an ice cream parlor that made cakes?"
"Um, an ice cream bakery?"
The lid of the room slammed shut. Everyone turned to me. I swallowed my pizza, hard.
"Are you in advertising?" the guy asked.
Oh shit, I thought – I would never be invited to another focus group again.
Of course I wasn't in advertising. I didn't even know there was a career called 'copywriter' at the time. It wasn't until I read "Hey Whipple Squeeze This" as a Junior in college (years later) did I decide to give advertising a try.
As a copywriter and agency owner I've since written tons of taglines for Fortune 500's and small start ups. My friends make fun of me for having such a strange talent. I'd much rather have talent to save dolphins or enlighten children or something good like that. But I'm a copywriter. I think in concepts that include taglines. Always have.
Fate is funny.
***
Today I had lunch with my friend David Oakley, one of the great copywriters of the last 20 years. Somehow or another we got on the topic of focus groups or something, I can't recall, but anyway – this story of Carvel came up. 
"What year did that happen?" David asked.
"1990, 1991. No, 1990. Or 89." I said.
"Holy shit, I worked on that campaign in New York. I wasn't part of that focus group, but I was on that campaign."  He said.
And then we sat there smiling and shaking our heads.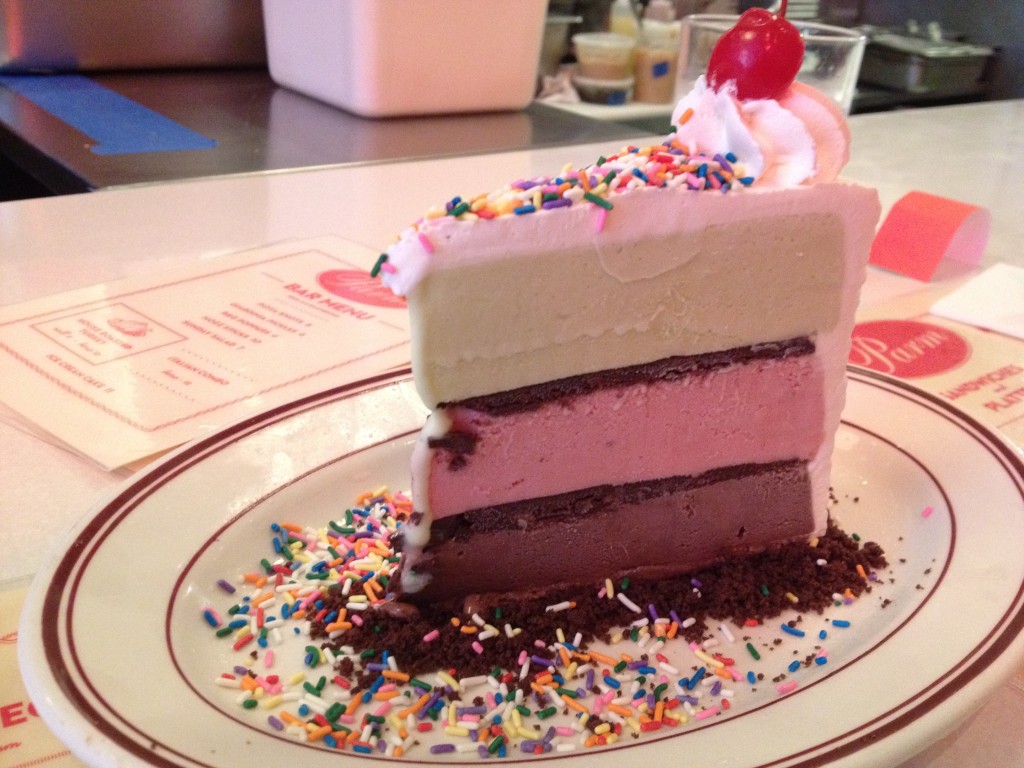 ***