belize. with just her. i can feel the warmth of the sun. see the dust rising from a dirt road as a golf cart passes. i picture expats in brightly colored shorts–people we live amongst because … birds of a feather.
i think about missing the US. think about whether we made a mistake. how can we feel at home when there's no battle to fight except that the water taxi to the mainland is never on time?
i miss the movies. i miss our old friends. i miss our daughters. but i'm eating better than ever. my skin is tan. and i've grown to love these stupid expats. especially the older couple from germany down the road from us who took us in as their own. then there are the natives who look at us just slightly differently–unsure whether we're tourists passing through. or whether we've fully succumbed to the mesmerizing lull of the sea.
i swim out. into the blue. far from land. and float.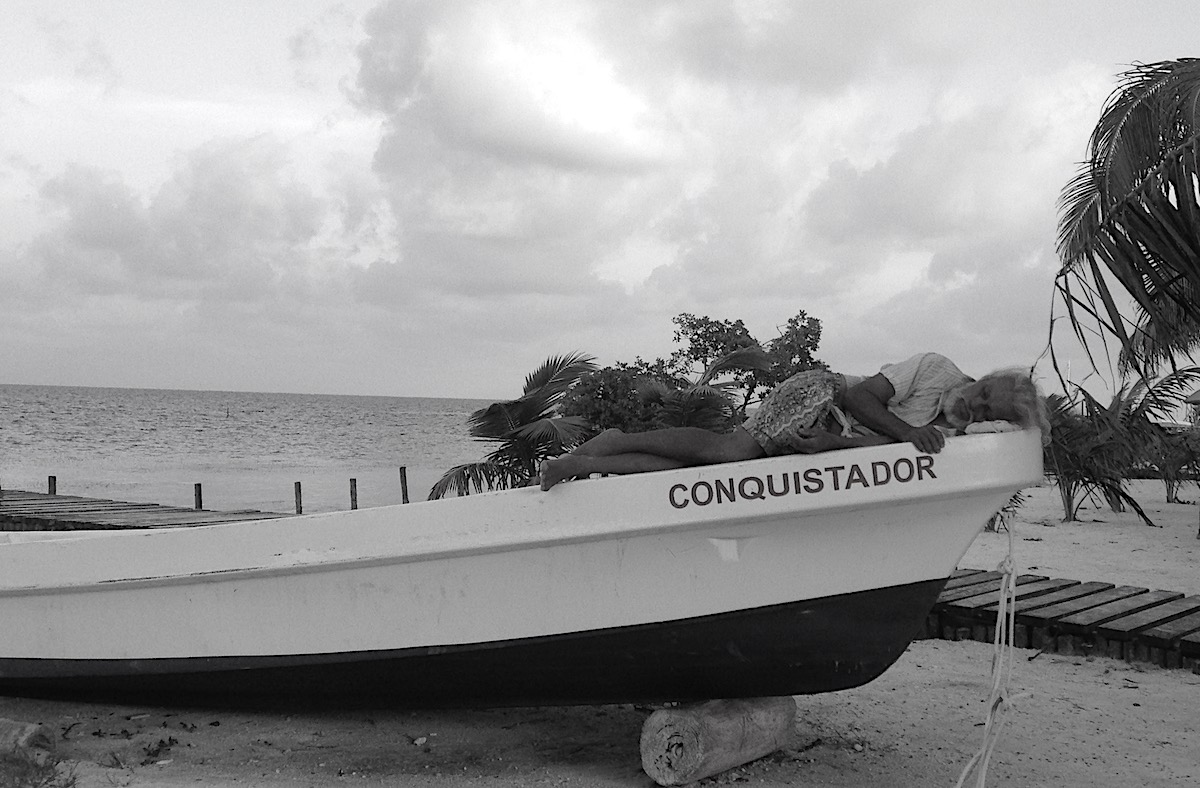 ***