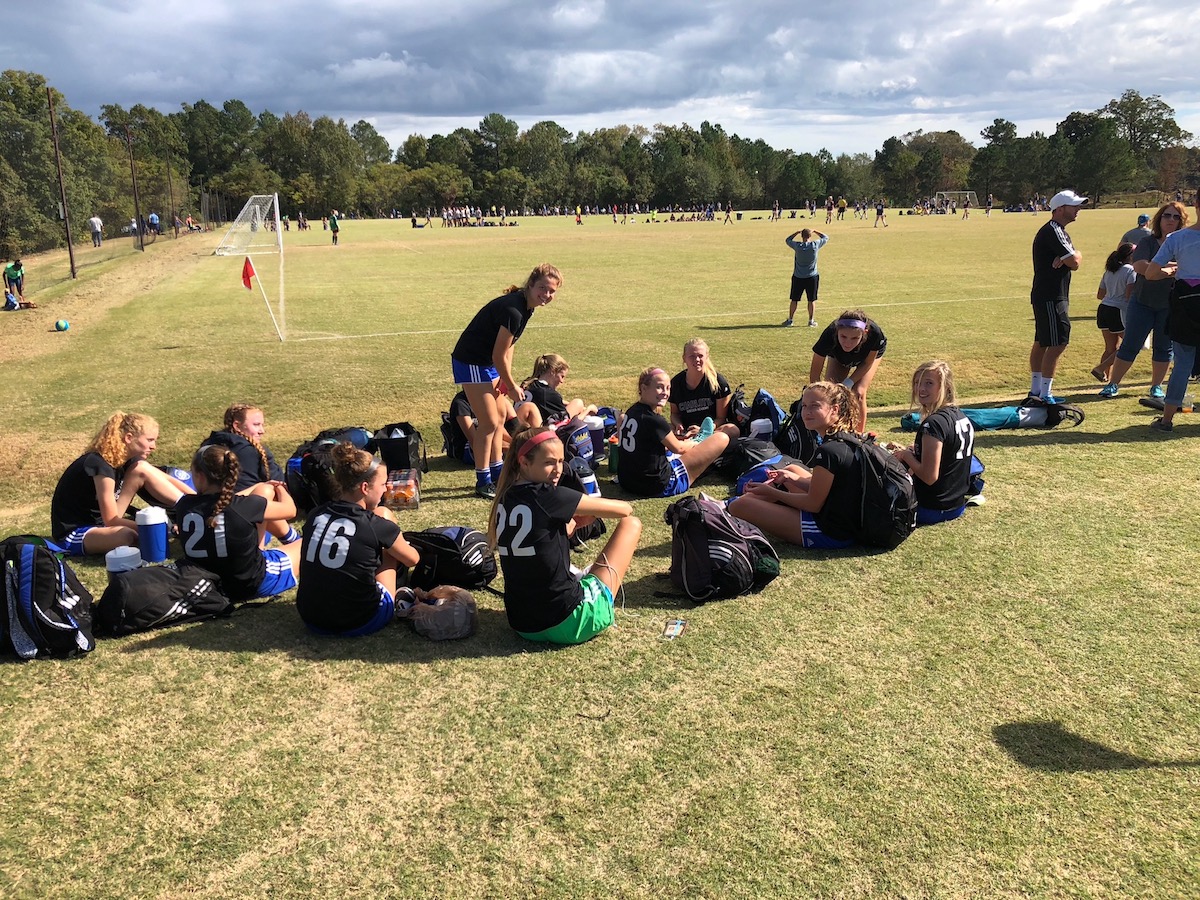 We attended a state-sanctioned U-17 women's soccer tournament last weekend in Fayetteville.
We left Charlotte Saturday morning for a 2 p.m. first game and were scheduled to play three games in our bracket, one on Saturday and two on Sunday. If we won our bracket, we'd move on to the state finals in November.
My daughter's team was the second-seed in the bracket. In the game on Saturday they played the home team, which was seeded fourth.
The game on Saturday against the team from Fayetteville was the most brutal soccer game I've seen in 10+ years of watching soccer. It was more like rugby than soccer. From the style of play to the style of coaching, the home team was thug-like. Our girls are physical, but not cheap. They'll fight for every ball, but rely on crisp passing and technical skills to compete. For ninety minutes on Saturday, we were in a slugfest against a team that was locked in on taking cheap shots as a way to win the game. We lost two players to injury during the match as the result of fouls and were lucky to come away with a 2-2 tie in a game that on paper we should have dominated. The Fayetteville team mocked our injuries, and even laughed at the referees upon receiving yellow cards–to which their coach once called out, "Don't worry about it, it's nothing. Keep taking them out."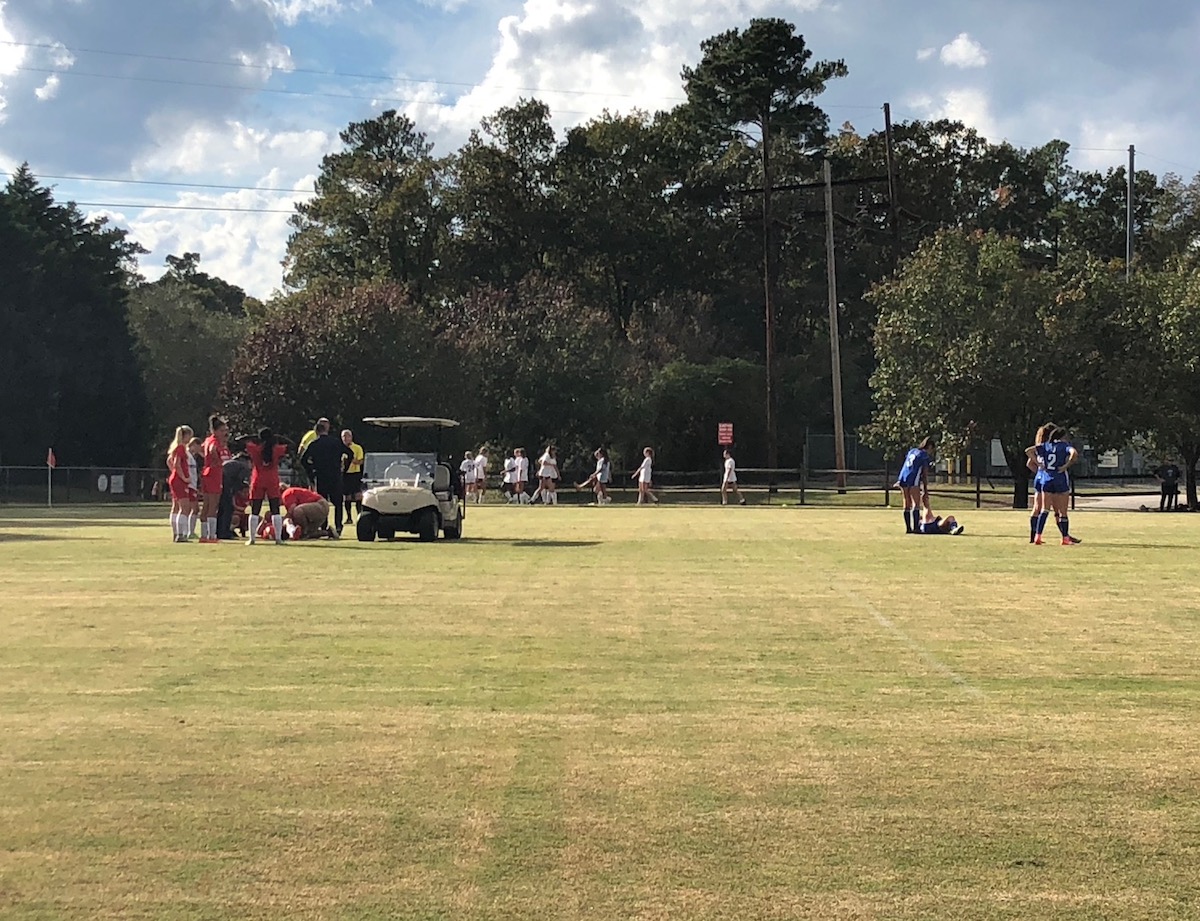 After the game a parent on our team overheard their coach tell their parents, "We may not have won the game, but we won the body count." This coach is an embarrassment to the sport and is doing his players a disservice–in soccer, and in life.
Our daughter Agatha is a pretty good soccer player. If you've followed my blog at all over the years you've seen her progress into the kind of player who has the ability to play at the next level in college. But on Saturday, we were just happy she wasn't injured. She took an ice bath upon checking into our hotel. All our girls did, I'm guessing.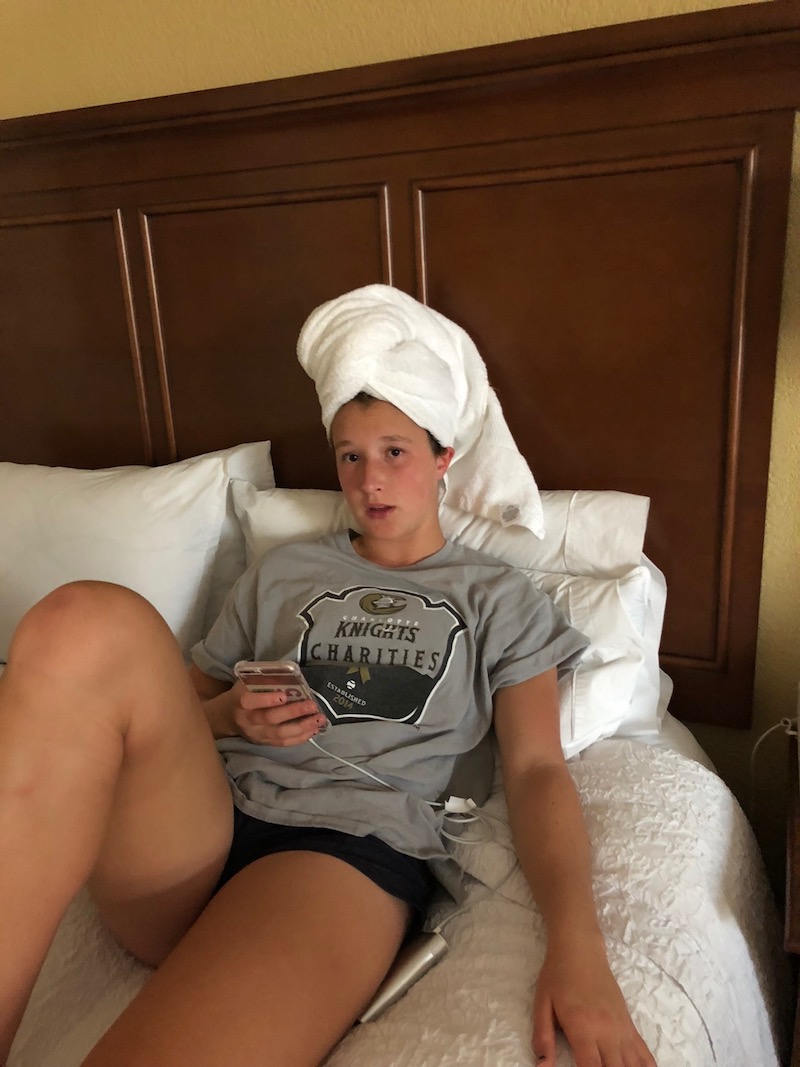 Let me back up. The tournament was held at Jordan Soccer Complex in Fayetteville. This was a woman's tournament with 8 games being played at once. The facility had one restroom and the line for the four women's toilets was out the door the whole time we were there. They had no porta-johns. They also didn't provide benches for the teams to sit on during games. 16 teams playing at a time, they could have made 16 wooden benches for a tournament with teams coming in from all across NC. They also didn't have a concession area, nor did they provide for police to help manage the flow of traffic around the facility–leading to massive backups when games ended throughout the day. We paid good money to play in this tournament and it was a joke. In all the years I've been part of soccer thanks to my kid, I've never seen such a poorly-run event. Oh, and their home team played like thugs.
Thanks for letting me vent. Now back to soccer.
Sunday morning we played a 9:30 game and won 4-0. As poorly as we played on Saturday, succumbing to our competition's style of play, Sunday morning we played our game. Agatha had a goal to the top shelf from outside the box, along with an assist. After the first game our girls hung out at the facility and had lunch before the afternoon game against the top-seeded team from Wake that steamrolled through their first two games to get to ours. We had to win to advance to the next round.
The team from Wake had been playing together for several seasons. They were big, fast, technically sound, and scored their fist goal within the first three minutes of our game. I feared our girls would become deflated, but we answered with a goal of our own a few minutes later. Before the half ended, Wake scored again for a 2-1 lead. In the second half we dominated the ball and scratched out a goal with five minutes left in the contest. The team from Wake looked shell-shocked as they hadn't lost or tied all season. Despite our momentum, we were unable to punch another goal through and the game ended in a tie. Sunday afternoon's game was as beautiful as Saturday's was ugly. And whereas Saturday's tie felt like a loss, Sunday's felt like a victory. We may not be moving on, but we're still undefeated on the season and are on the verge of locking up our conference championship with a win later this week.
Agatha was on the field for most of the two games Sunday. Getting in the car for the 3-hour drive home, she removed her cleats and iced her legs which were covered in bruises (mostly from Saturday's match.)
I'm proud of this kid. She's a leader and superb player. And in a couple years she will either be playing in college and I won't be able to watch like I do now, or else she'll be out of soccer altogether. It's been an honor to be there from the beginning.
These photographs are from an iPhone (I don't have the patience to bring a real camera to the game. I like to watch.) I'm basically holding the phone over my head and snapping as fast as I can. I apologize for the inconsistent crop.
This first set is a breakaway before a shot on goal that was successfully defended. I don't know how she manages to not tear her leg muscles or break her ankles when she plays.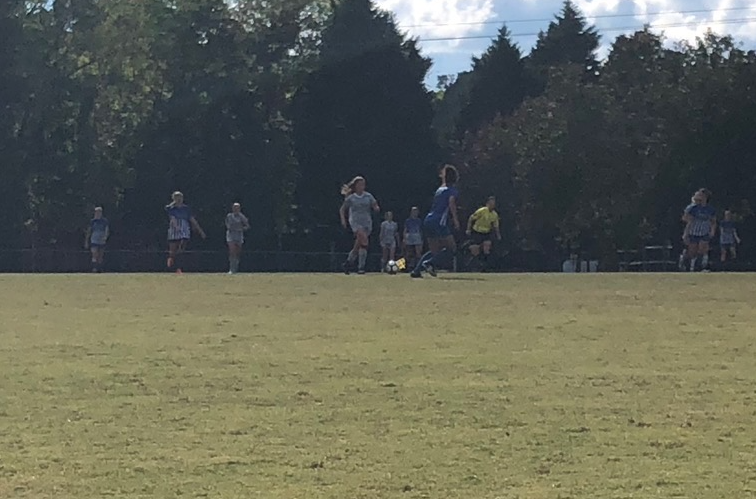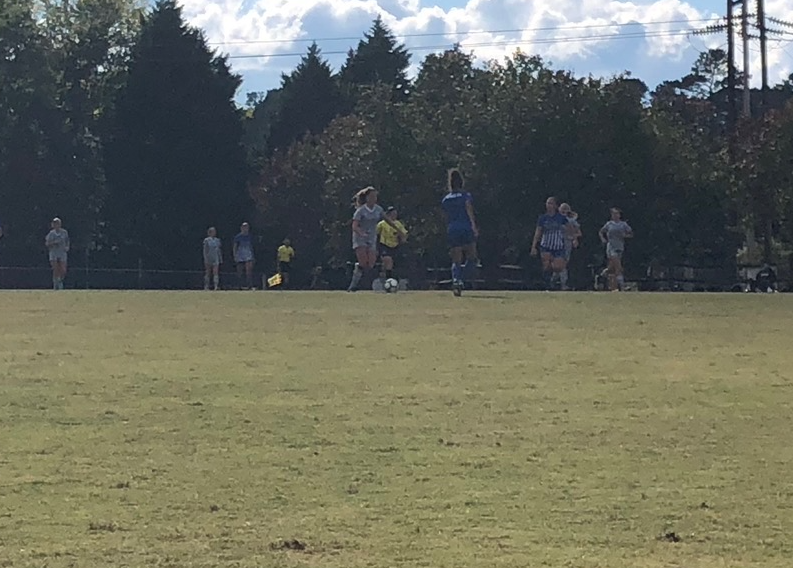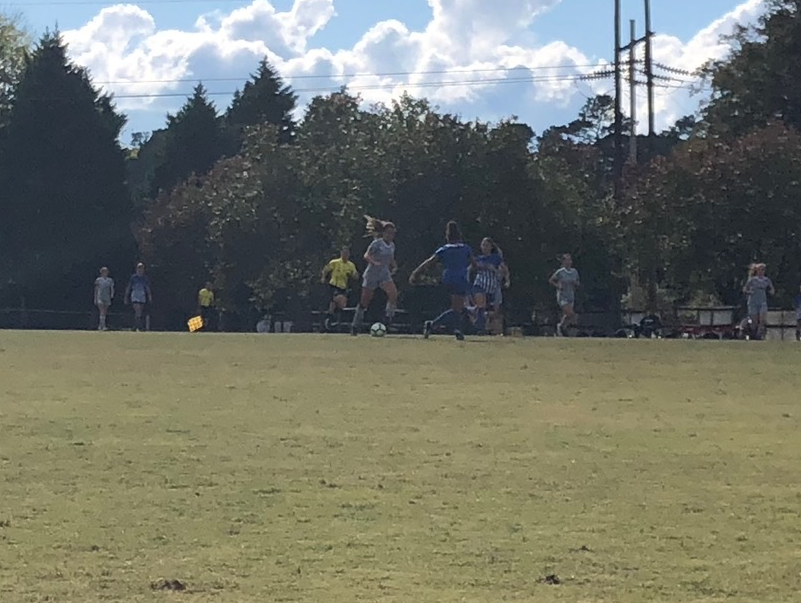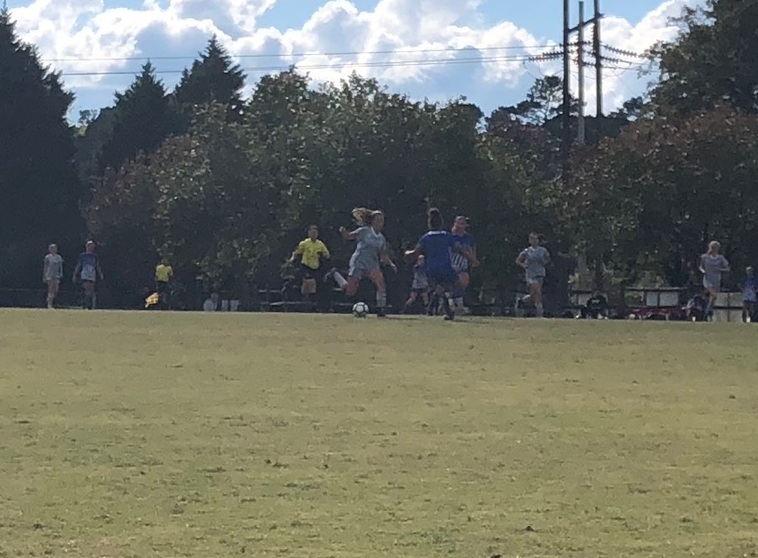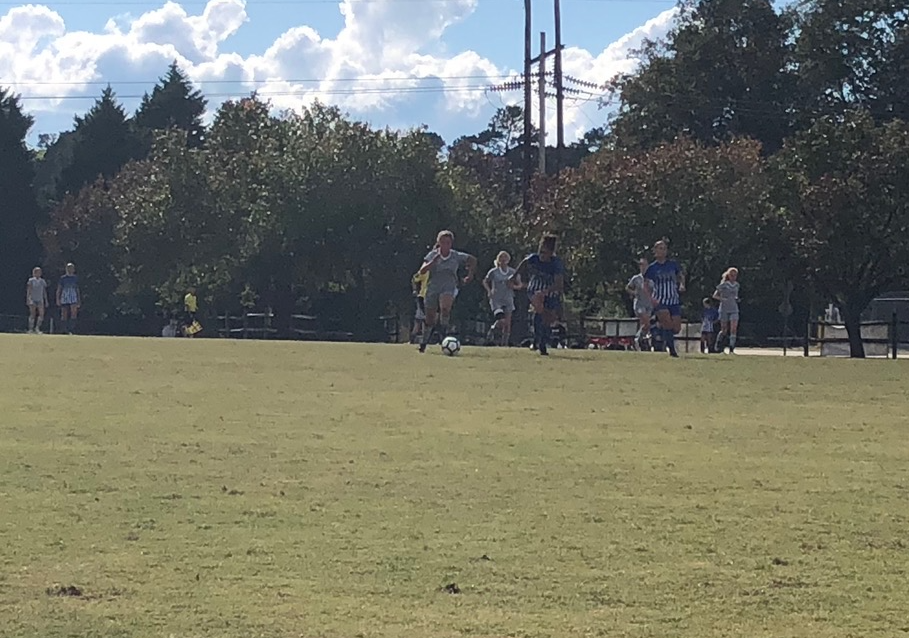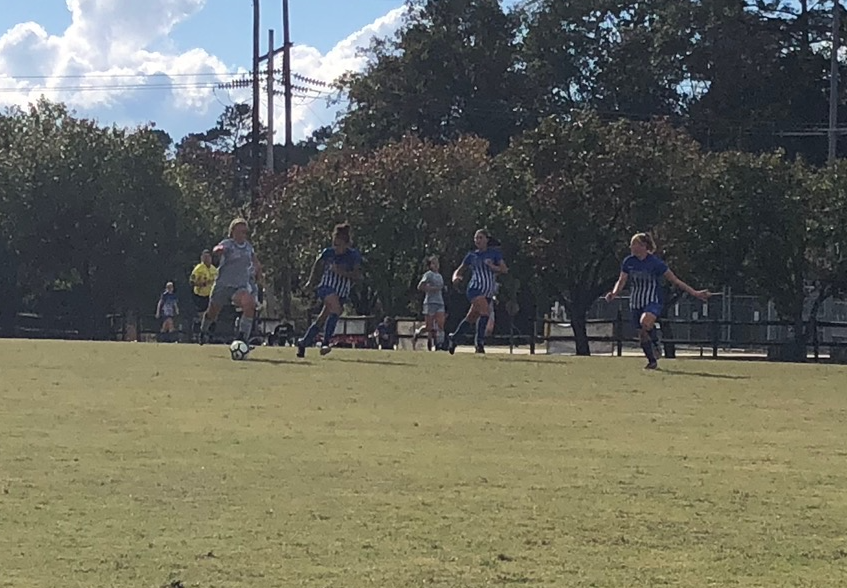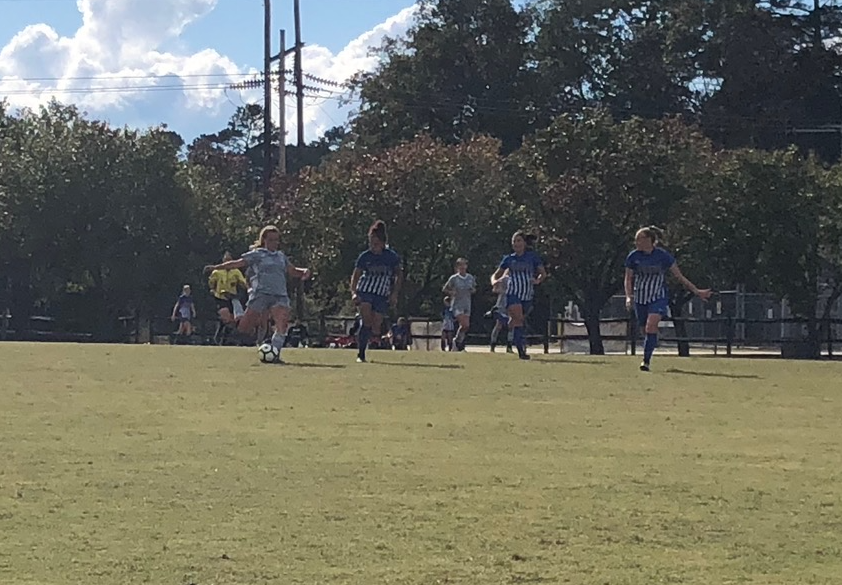 Here's another set also from the second game on Sunday, where she had a nice break, then went behind the defender to pass a ball to the foot of her teammate.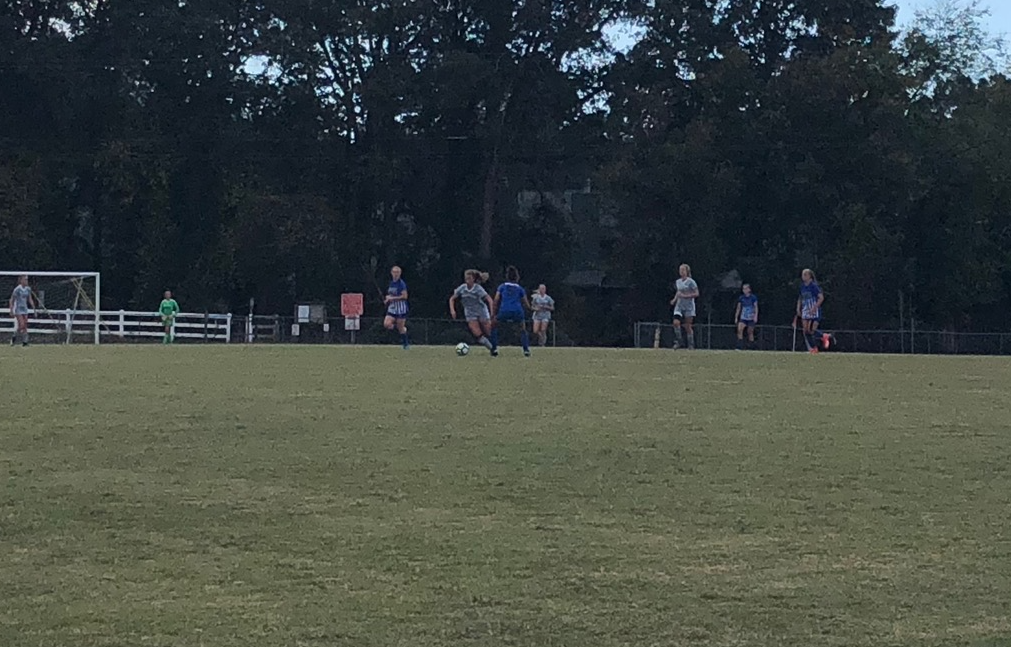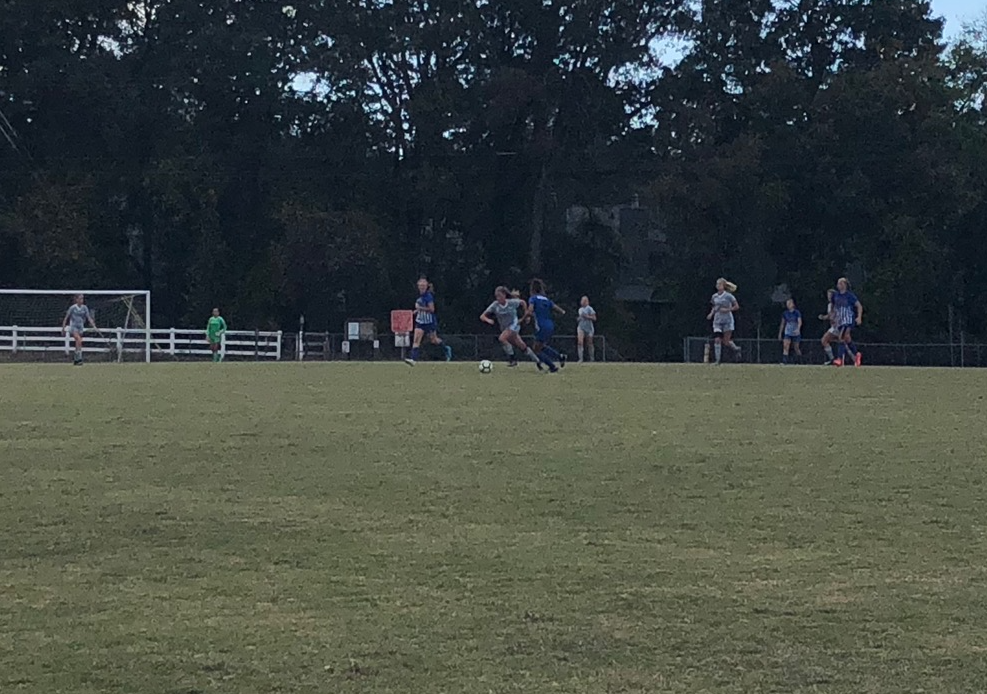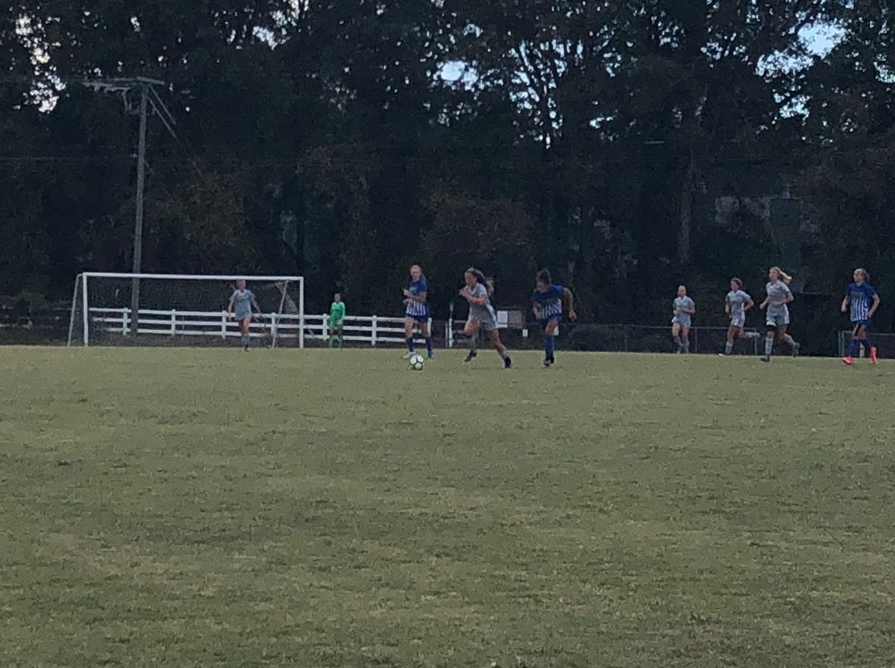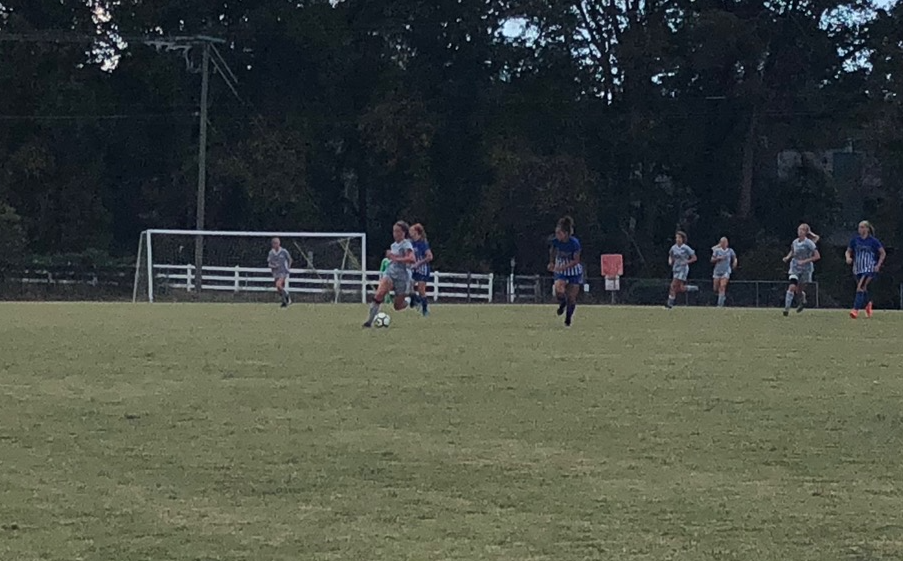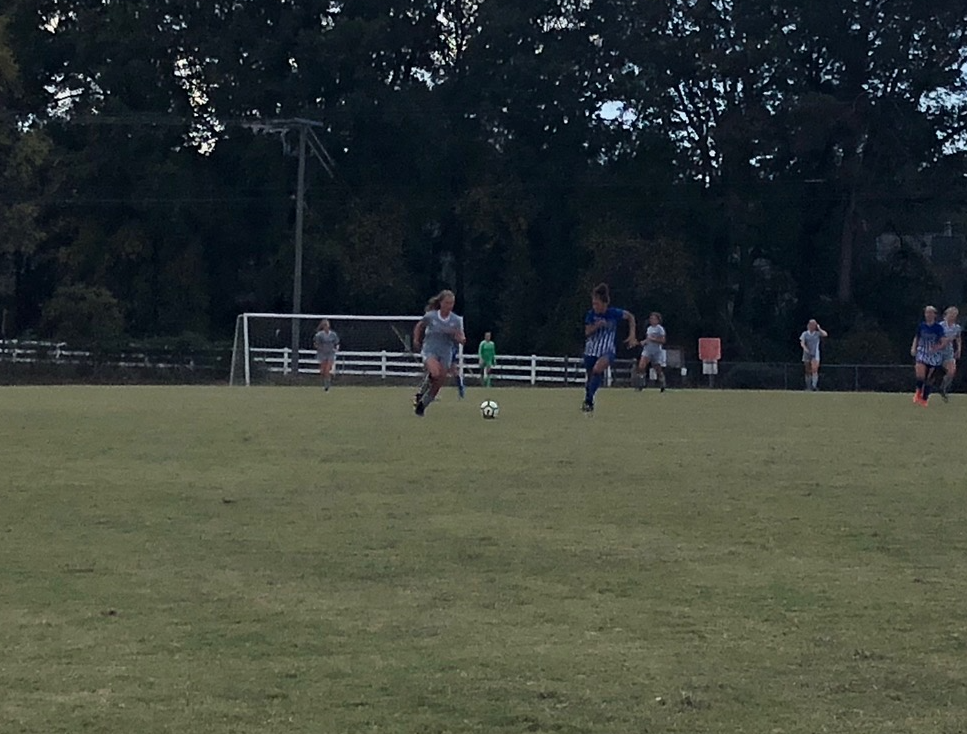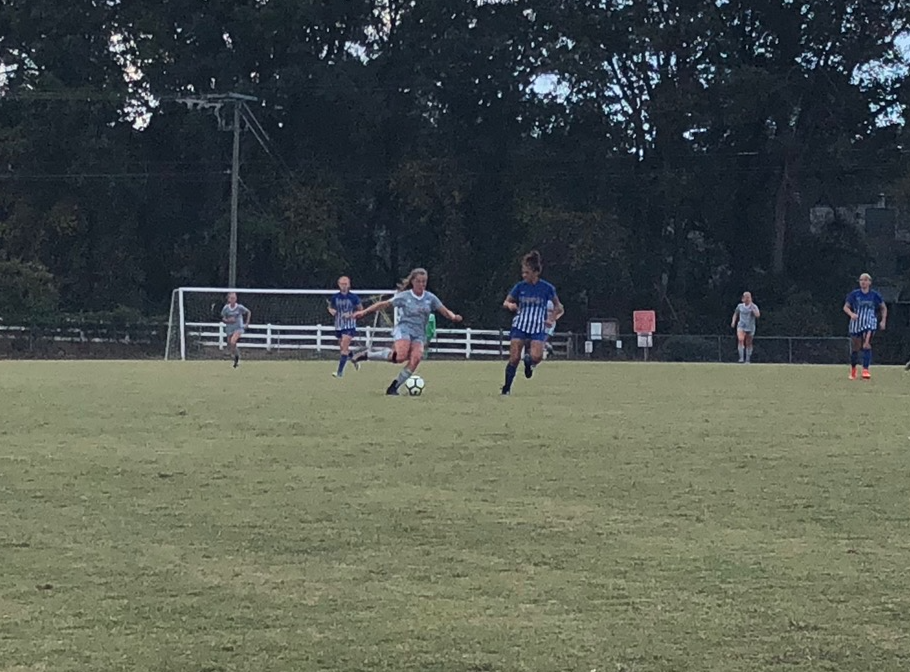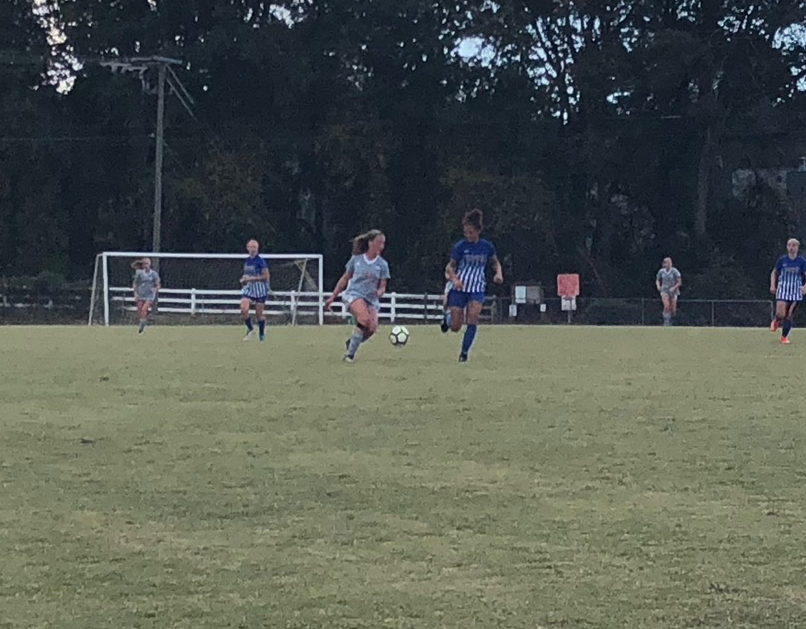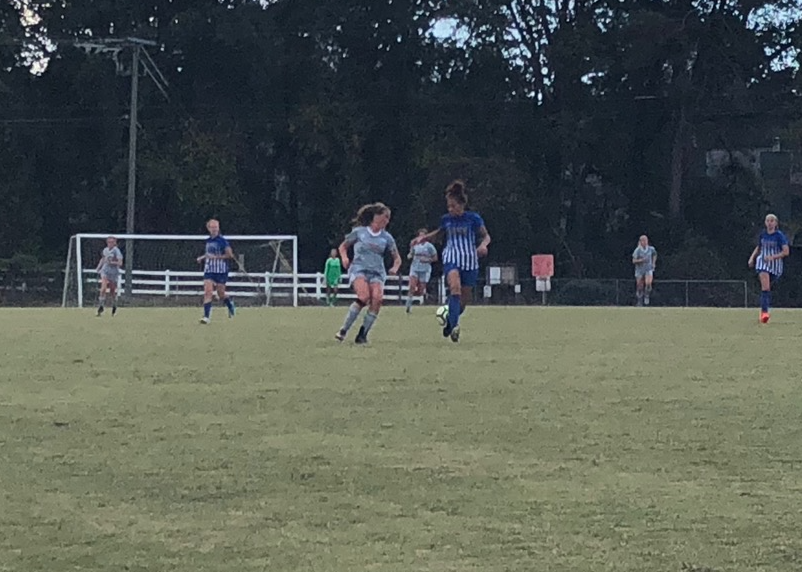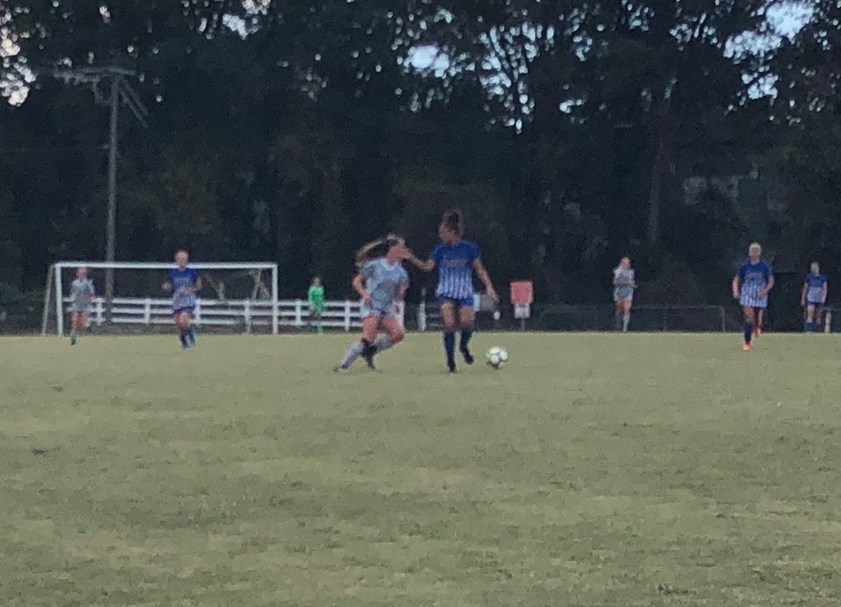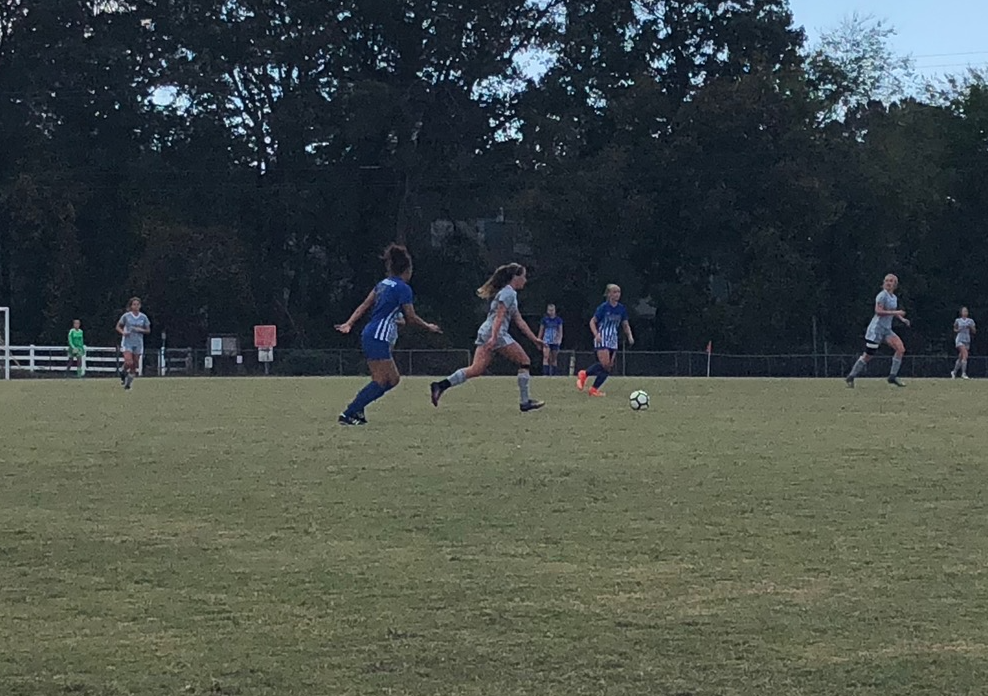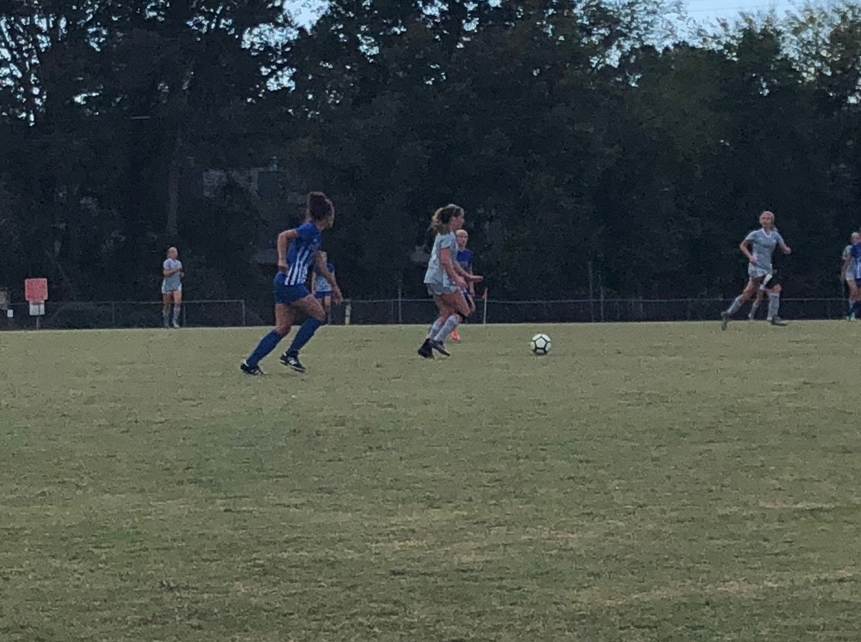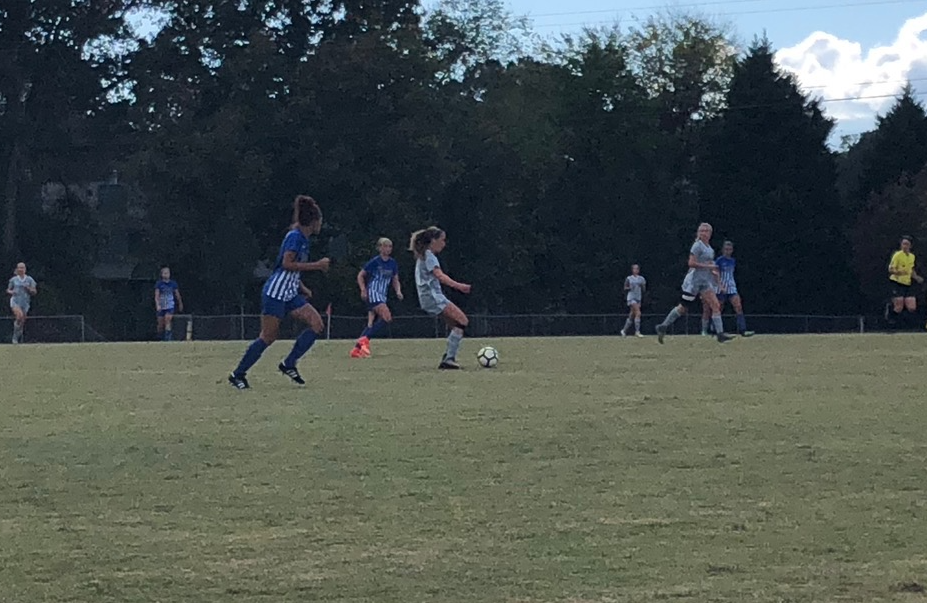 And for good measure here's a crappy iPhone video of a 3-1 victory from last week where she had two goals and an assist, including this break away.
***