We just ended an amazing trip to St. Croix.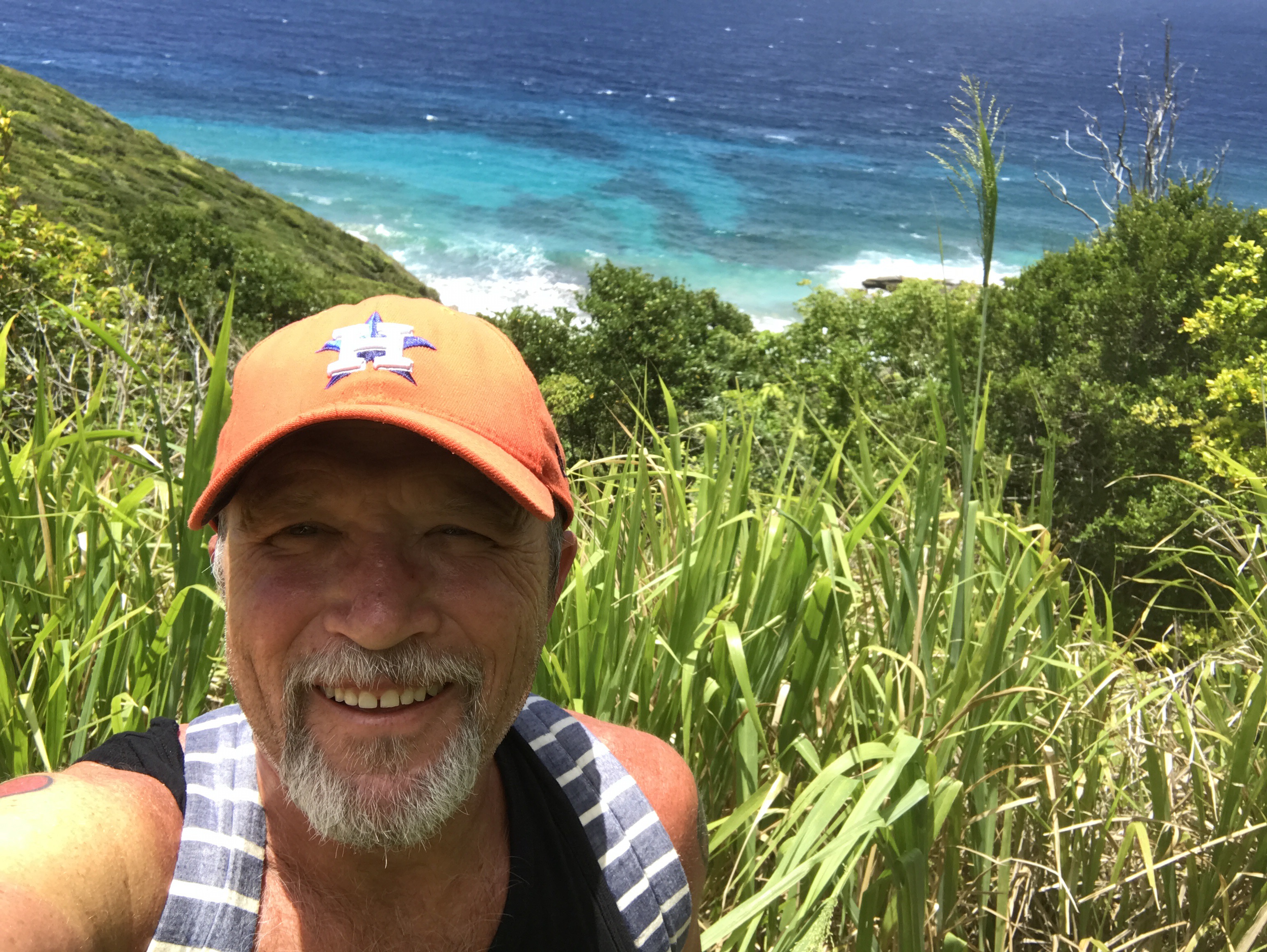 Somehow, when I booked our flights, I scored First Class seats on the way home from St. Croix, and also connecting in Miami to Charlotte. Amazing right?
So we board our flight in STX and we are in the first row of a 737.

The legroom is great. They're giving us hot towels, blankets, the works. The girls are getting the royal treatment. Then they serve us each a cup of warm nuts. And not just peanuts in a bag, but pistachios, cashews, and almonds along with whatever drinks we wanted served in real glasses. If you know us, you know we are not wealthy people. I mean we do OK, but we aren't First Class fliers by any means. Hell, on the flight down to St. Croix we sat coach (like always) and it was a 4-hour flight, and my wife is like, "I don't know if I can fly to Africa next year" (our dream trip, which is like 19 hours). Anyway, then they bring out the meals. I'm talking chicken with asparagus, a salad, and wine (for my wife) followed by warm snickerdoodle cookies.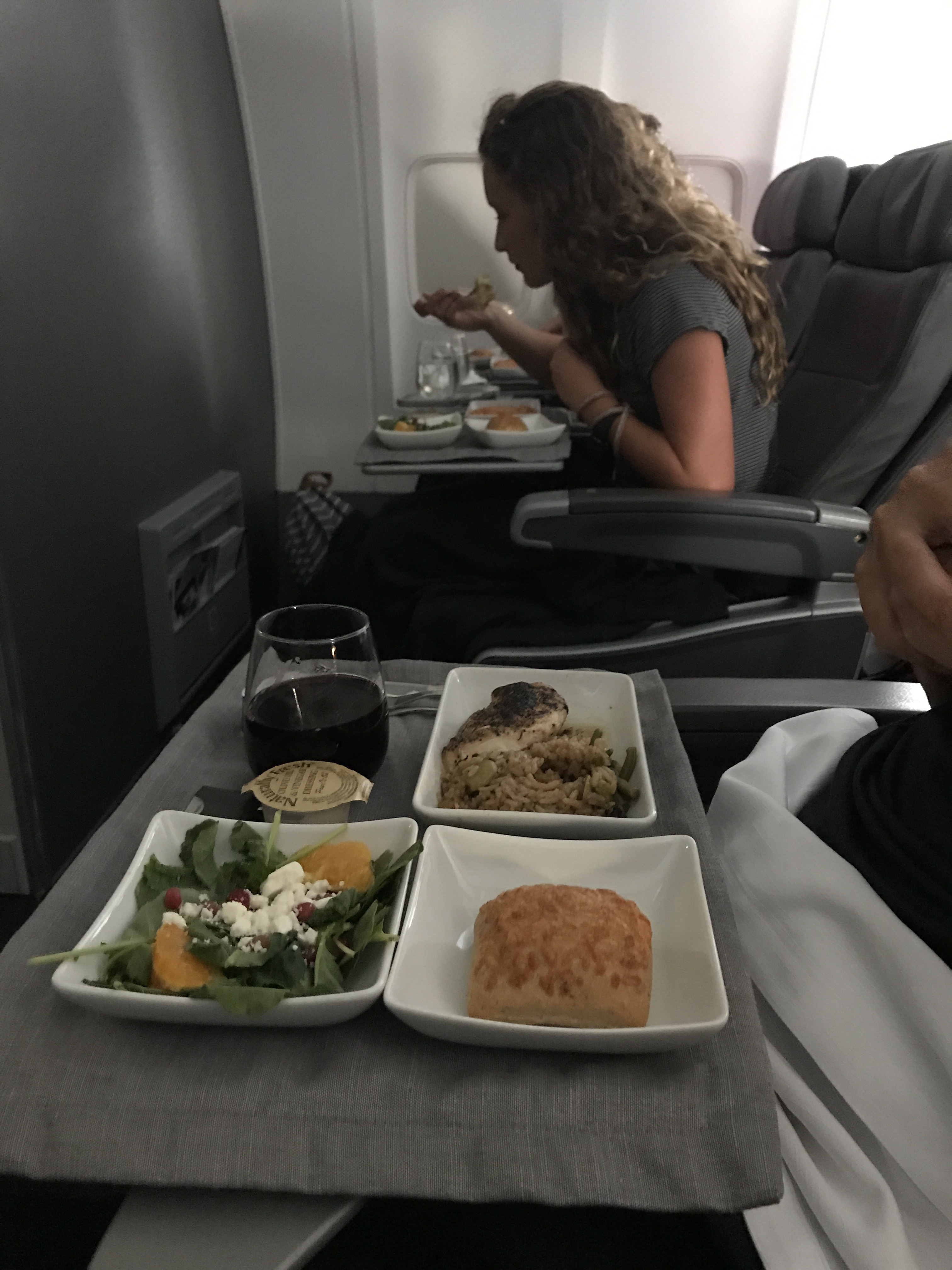 Afterward, our oldest daughter leans over and whispers, "I was born for this." Things are going great, the skies are clear, and we're landing ahead of schedule.
Miami is a madhouse with a raging storm parked over the airport. The pilot warns us that we are in for a bumpy landing. We watch the serene skies over The Bahamas change to rain against the window.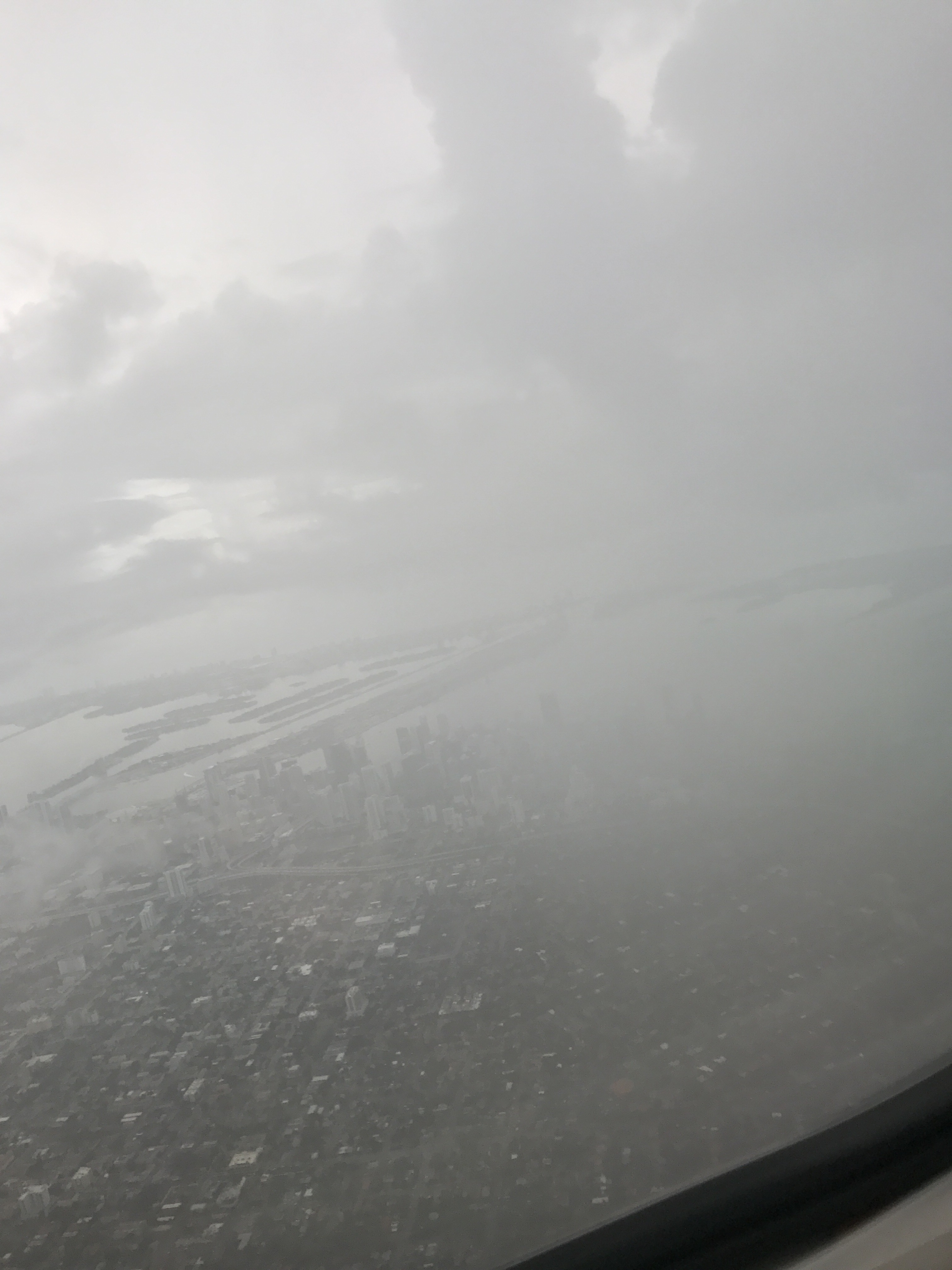 The plane starts lurching and I get a glimpse of the ground below–it's The Everglades. And we're flying really low. Suddenly, the plane's engines whine and the it begins to steeply ascend. After battling through the storm we level off and the flight deck announces that the storm was too much and we were going to try again. The second time was the same as the first. Then we go out over the Atlantic and circle around to try a different runway.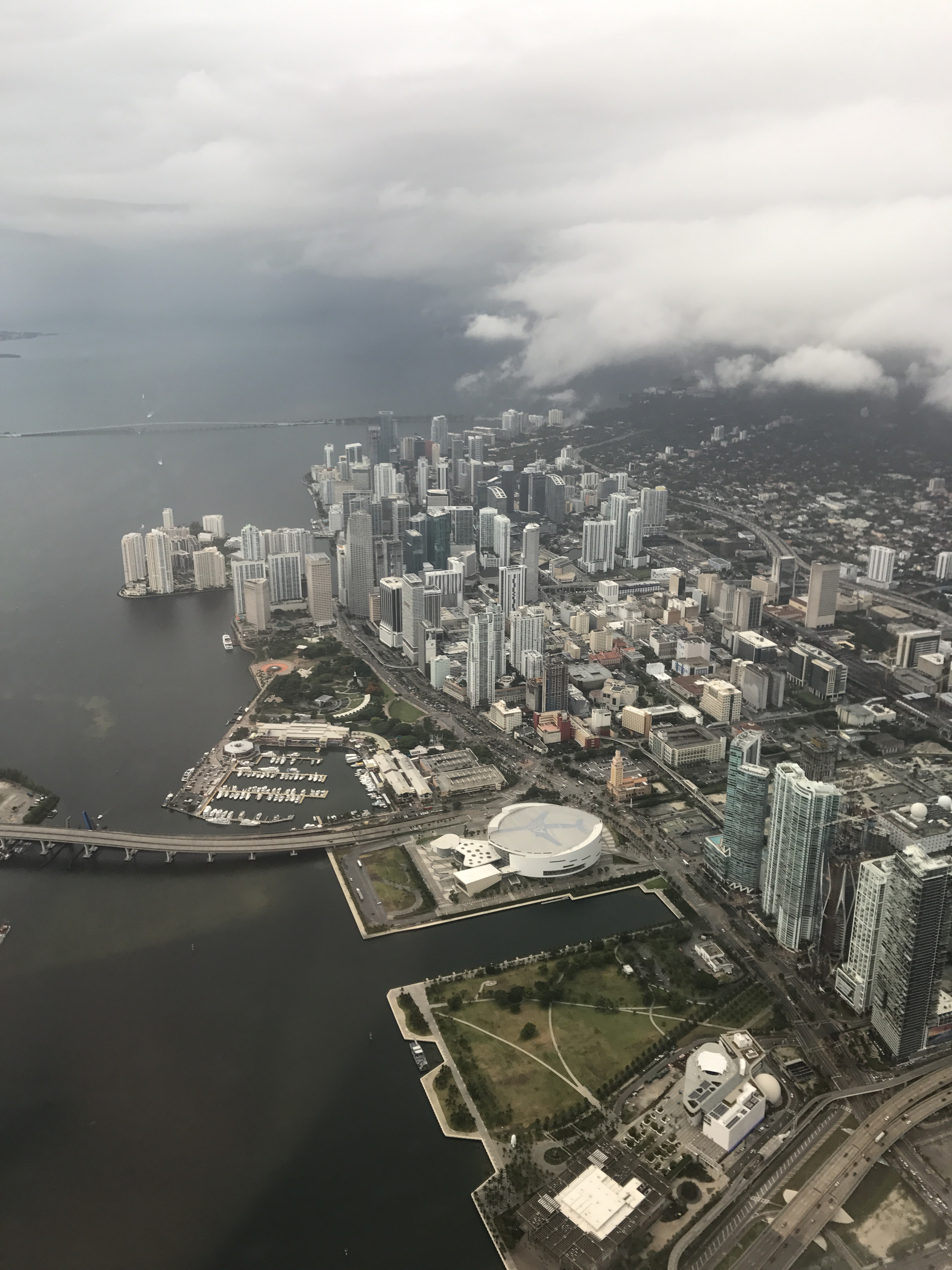 Nope. All told we tried to land five times over the course of an hour. The pilot comes back on and says we have to land in Fort Lauderdale to refuel and wait the storm out before attempting to return to Miami.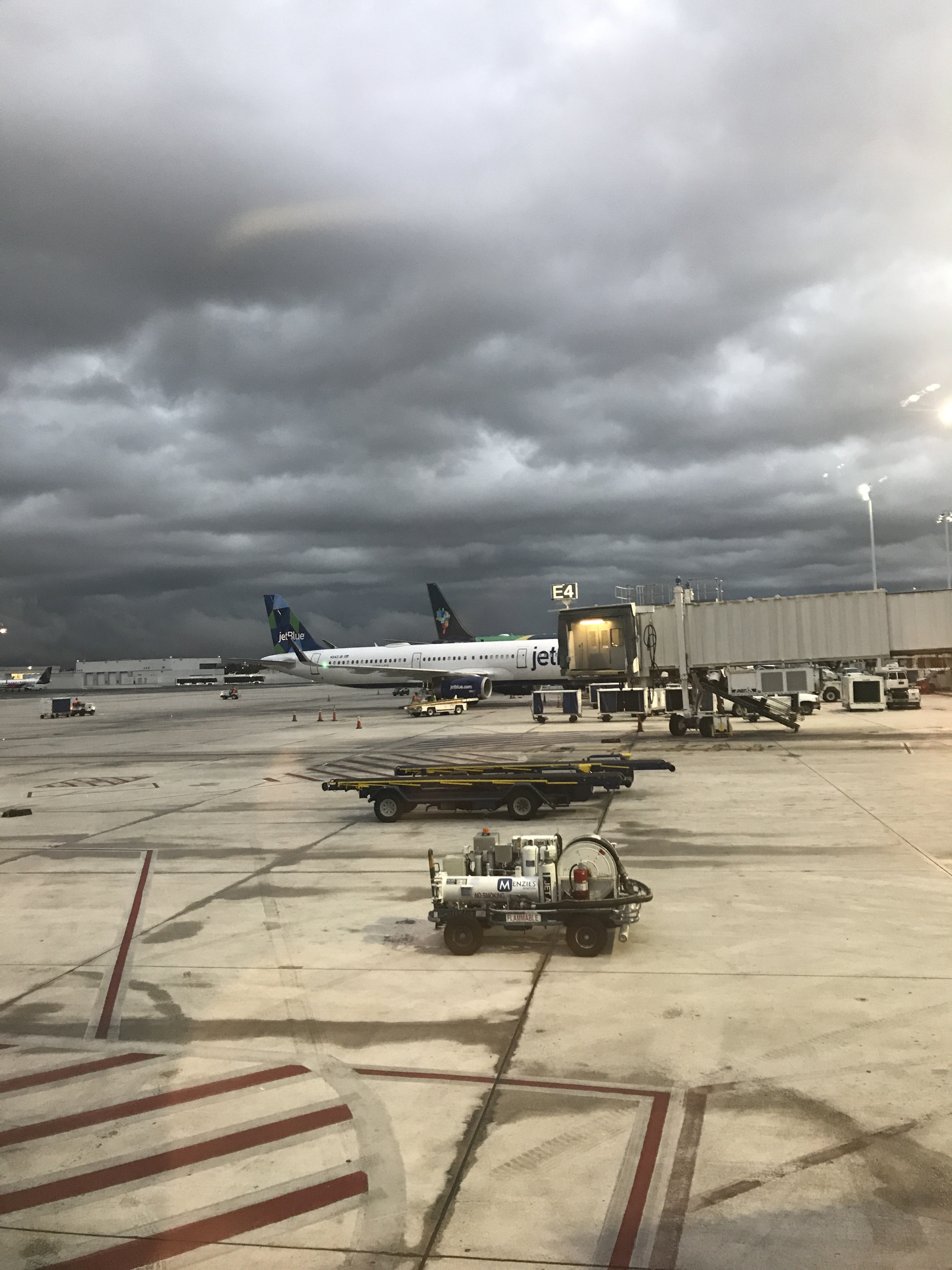 So we land in Fort Lauderdale and the plane becomes chaotic with people scrambling about their connections. The crew tries to keep everyone calm and then they start carrying reeking bags of vomit past us from the back of the plane.
An hour later, still on the plane, I get an email from American. We've been rebooked on the next flight out to Charlotte–Thursday morning. Oh, and they can't accommodate us in First Class on that flight. The plane then deboards because Miami has been shut down.

We end up staying the night in Fort Lauderdale and rebooked our flight to leave from FLL Thursday morning.
It was fun while it lasted. We'll see you soon, Charlotte. Hopefully.
Everything is story.
***