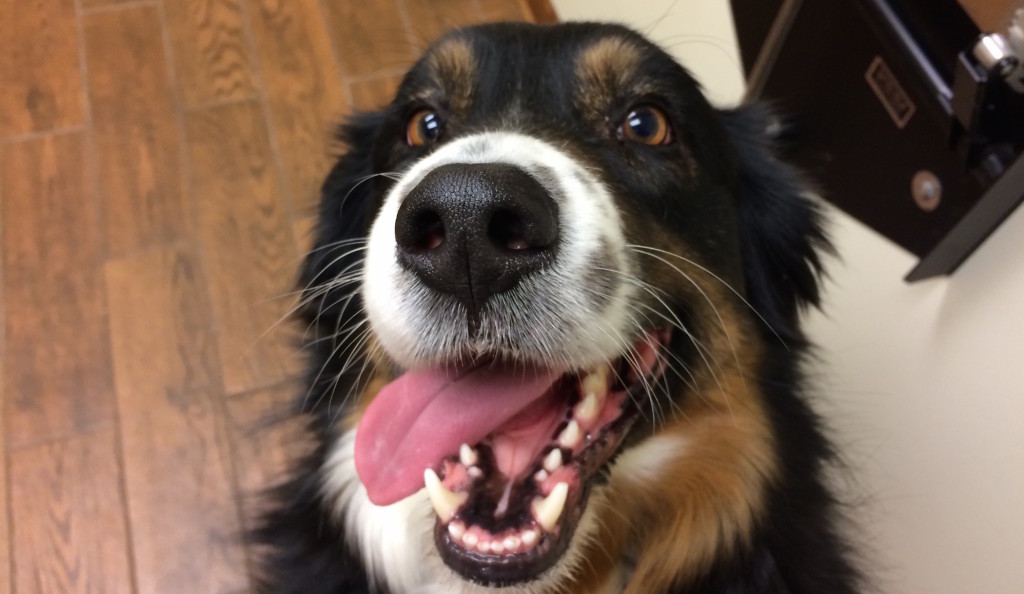 ME
Hey, I noticed you've been a little irregular lately.
HIM
Yeah, you know how it goes. Some days it's good, some days it's not so good. That's life.
ME
No, I mean I've noticed that it's been pretty inconsistent for a while now.
HIM
How do you know it's me? It could be one of the other dogs.
ME
I walk around the yard picking up your crap. It's one of the perks of being a dog master. I know whose is whose.
HIM
Yeah, well, it'll pass.
ME
I think I'm going to stop giving you table scraps.
HIM
NO. [smiles] I mean, why would you do that?
ME
So that you can get regular again.
HIM
Look, Jim, I get it. You love me. I love you too, pal. But let's think through the big decisions together, shall we? What are you going to do, throw away perfectly good food? Get serious.
[I walk to my office. He follows me, and plops down on the floor.]
ME
Anyway, I've noticed you putting on some weight, recently.
HIM
[sigh]
ME
You're not a puppy anymore, you know?
HIM
What's that supposed to mean? I still bust my ass in the park EVERY DAY for you.
ME
For like ten minutes. You used to be able to go for thirty.
HIM
I get distracted. Have you seen how many new dogs go to our park lately? Lotta conversations going on at the base of trees, man. You have no idea.
ME
I forgot. Your senses are beyond my comprehension.
HIM
You got that right. [pricks up ears] Did ya hear that?
ME
Nope.
HIM
Exactly. You're lucky. You don't have to hear every screaming kid in our neighborhood cry for food at 3 a.m. And the sirens, oy vey, don't get me started.
ME
Why is it that you guys howl when firetrucks go by, anyway?
HIM
Equalization. We'd hold our fingers in our ears if we, you know, had hands.
[One of the dogs outside starts to bark. Strider jumps up and rushes the front door where he goes off on Clarence, our mailman.]
HIM
I SWEAR IF YOU PUT THAT STUFF INTO THIS HOUSE I'LL RIP IT TO SHREDS AND ONE OF THESE DAYS YOU'RE GOING TO MAKE A MISTAKE AND PUT YOUR HAND THROUGH THERE AND THEN YOU'LL KNOW MY WRATH YOU GRAY-SUITED SONOFAWOMAN. GO AHEAD–PUT IT THROUGH. I DARE YOU.
[I enter the foyer. Clarence smiles at me.]
ME
STRIDER! OUT! [he keeps barking]
[I walk over to the door and Clarence pushes the letters through the slot. I take them. Strider calms down once he knows Clarence is completely off of our property. I walk into another room, get down on my knees, and look him square in the eyes.]
ME
What's up with that, man? Every day with the barking when the mailman comes by. He comes by here Every. Day. What has he ever done to you?
HIM
He's suspicious.
ME
Oh my Lord.
HIM
Trust me, a dog's intuition is as sharp as our other senses.
ME
Whatever. Oh, and by the way, he wears blue.
HIM
Colorblind.
ME
Sharp senses, indeed.
[I go into the kitchen to set up lunch.]
HIM
What's for lunch?
ME
Forget it.
HIM
Ok, sure. I'll just be sitting over here.
[Ninety seconds pass. It's quiet. Too quiet.]
ME
You're still here aren't you?
HIM
Yep.
[I turn and notice that a pool of drool has formed on the floor directly under his mouth.]
ME
Oh you've got to be kidding me. Get out.
[I open the back door and give him a little boot on the backside.]
ME
Out.
[He skulks and leaves. I close the door and finish making my sandwich. I grab some water, and sit down at the table.]
HIM
Mmmm. Turkey. Good choice.
[I ignore him.]
HIM
I'll be right out here pressed against the door when you need me. Because you will need me. I've noticed you putting on some weight, recently. I love you, man.
***