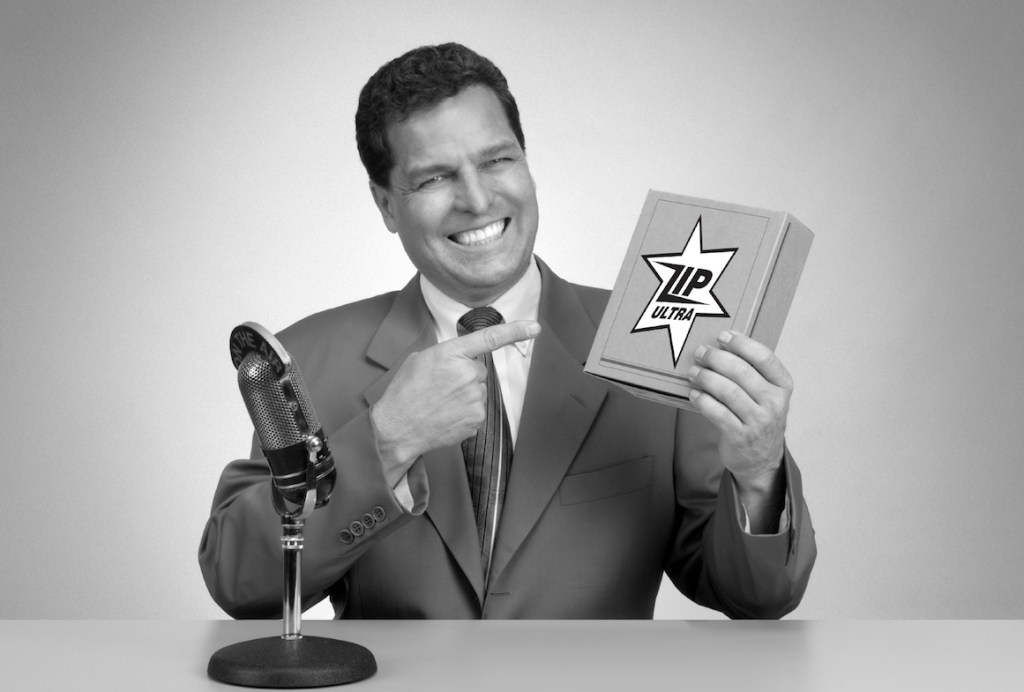 If you know me, you know that I preach the concept of word of mouth being the best form of advertising in history. And, despite popular opinion, it's not because of social media, either. Social media only expedites WOM. People have been sharing good and bad experiences with each other forever via speaking to one another – the literal sense of word of mouth.
When we share good experiences with people, it spreads a positive ripple more powerful than any advertising. When a TV commercial for Brand X tells you why to buy their product, it's not nearly as impactful as when someone you know tells you how good Brand X is. The reason is credibility. We trust people we are friends with. Sure, we might like a brand, but we aren't friends with it. When a brand engages you, they're either selling something, or reinforcing the brand's promise of value. That's it. It's not like having a real relationship with a human. Yes, yes, brands can be very engaging in social media and even have fun building digital relationships, but it's not the same as someone you see every day at the office. You might RT Brand X for something fun they tweeted to you, but I guarantee you that this RT doesn't have the same impact on your friends a tweet like, "I've been meaning to say that I've been using Brand X for a year now and it's pretty freaking amazing." That kind of dialogue resonates. It's real. And thanks to social media, it spawns more dialogue about Brand X. And yes, even the prospect of increased sales.
If I said, "Dude, I just had a Wendy's burger. I'd forgotten how good they are when it's late and nothing else is open" the next time you're out late and you're hungry and you see a Wendy's sign, you're likely to remember what I said – and pull in. It's basic psychology. Whether IRL or online, you and I are friends because we share like values. If I said things that offended you, or recommended experiences that you didn't like, we'd probably stop being friends.
What you say matters to me and vice versa. It's all about credibility. And credibility starts with authenticity. Authenticity is being true to yourself. When you're true to yourself, you're usually more truthful with others (yes, there are some who have mastered the art of looking authentic, mind you – but they're fairly easy to spot.) And when we share positive or negative experiences, it has a ripple effect. WOM just works. Or, as my Copywriting 101 professor said in our very first class, "The cleverest ad you'll ever write will pale in comparison to word of mouth."
All this said, as a business owner your number one priority should be building a quality product or offering a quality service. That's it. Not your ad budget. Not your marketing channels. Not even your brand identity. If you sell a bad product but have a great brand identity and smart advertising pushed into all the right places, your business will still fail. Sure, the advertising might keep it afloat for a while, but eventually people will talk. And when they do, the truth will come out.
—-
I recently had a bad experience with a company here in Charlotte that I wanted to share. But since I don't trust companies like Yelp and Angie's List to even list the review, and considering that the company being reviewed will no doubt try to rebut my facts and turn the tables back on me in those forums, I decided to create this post instead. However, I know people who do nothing but rail against companies for poor service, and in my mind those people are irrelevant. So me railing on this guy here would do nothing if I didn't also talk up a like company that did me a solid. Both these reviews are for services rendered in East Charlotte, however. So if you're reading this and you live in York, PA, it's not relevant. You can leave. Thanks for reading this far.
Highly Recommended: Weston (Wes) Mullis, Handyman. We live in a house that was built in the 1940s. And while my father was a master carpenter, those genes didn't outflow to me. Suffice it to say, we've used a lot of different handymen since we moved into this place in 2000. Some have been guys who have done good work, but who never showed up on time. Others who did good work charged too much. And sure, there have been some who I never called back. This summer we needed a range of things fixed or patched up ranging from wood work to masonry to some minor electrical issues. A friend at the pool recommended Wes and I gave him a call. Not only was I incredibly impressed with Wes's work, but the man showed up on time each day, worked within budget, and his actual work was flawless. Plus, Wes's rates are very reasonable. After working at our house for a few days, I posted my gratification in our neighborhood Facebook group. The next week a few people in the group thanked me, citing similar gratification in Wes's work. Before long, more and more people in the neighborhood were using him. Wes recently contacted me and thanked me for posting my recommendation, as he was steady with work as a result. And that's how positive word-of-mouth advertising works, kids. Provide a good service at a reasonable rate, and people talk.
The same rule also applies to bad service, however.
Avoid at All Costs: Team Turf Lawns. Yes, the experience I had with this company is the reason I'm even writing this post. I contacted Joe at Team Turf last March about trying to grow grass in our yard. We'd tried before, but, thanks mostly to having a lot of big trees in our yard, have never been able to produce a full, consistent lawn. This time however, we were committed to trying. Joe said that it was harder to grow grass in Spring than Fall, but if summer wasn't too bad, we'd have grass. He was sure of it. We agreed to terms, which included Joe coming out and spraying for broadleaf weeds prior to the seed going in, and a week later his weed guy showed up. I watched this man randomly walk our backyard spraying in a few spots here and there – and then he left. A week later Joe sent another guy to do the aeration and seeding. We kept the ground wet, and even built a temporary fence to keep the dogs off of the lawn, and we waited. Ten days later, grass began to grow. Even in shady spots. It was a miracle. A few weeks later, we noticed weeds sprouting up. Then the weeds started to take over the lawn. We called Joe back and he returned directly with a truck with a long hose. He sprayed the weeds (and new grass) and then sent us a bill. But wait, weren't the weeds supposed to be included in the original contract (which, by the way, was several hundred dollars)? My wife called him on it and told him we didn't think we should pay because we'd paid the fee for the weeds once. That was the last time we heard from Joe. It was a mild summer by Charlotte standards, and we had plenty of rain. Even though it was wet, we made a point to water the grass as often as necessary. Our water bill tripled from the year before. And despite doing everything right, sometime in July – the grass stared to die. We called Joe back but he didn't return them. We just wanted to know if there was some kind of treatment that we needed to put down before – GAH – it was too late. All new grass from May was now dead.
In early September I received an email from Joe at Team Turf. It was an advert to schedule fall planting. Because I'd found him online via Angie's List, I was in his email database. I emailed Joe directly and asked him about whether he would be willing to work at a discount with us for fall planting, considering we never did get the grass he promised in the spring. Joe didn't return my email. I called. My wife called him. I sent more emails. Nothing.
Who does this?
Bad businessmen, that's who.
Provide a bad service, and people talk. I highly recommend avoid using Team Turf Lawns in Charlotte. The last thing you need to deal with as a homeowner is someone who over promises and under delivers. Joe at Team Turf Lawns excels at this.
By the way, if you want Wes's contact info – ping me. I'm happy to pass along someone I know you'll be happy with. I've intentionally avoided linking to the Team Turf site here, so that I don't positively impact his search ratings. But I did bake in some SEO so that this post shows up when you do search. Because that's what happens when you mess with someone who understands how this works.
***