I love Walt Disney.

There, I said it.

I know it's not cool to admit this. When you work around artists, you tend to take some heat for wanting anything to do with Disney. From obnoxious cross promotions with fast food chains, to long lines for the Dumbo ride, and even the concept of Hanna Montana–it's easy to take the high road with Disney and laugh at the fools who are sucked into this world.

Except, I am one of those fools.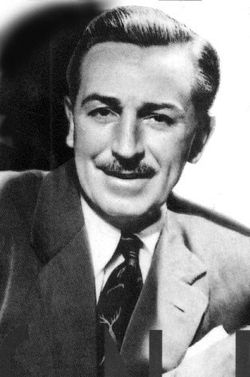 When I was a child, my favorite TV show was The Wonderful World of Disney. My earliest theater memory is The Jungle Book. Before Walt Disney World opened in 1971, we drove down from Jacksonville to Kissimmee to stand on a platform and stare into a long-distance viewer through which we could see Cinderella's Castle being erected. When Disney World opened, we were there within a week. There was something about Disney back then which both helped me escape the constant horrors of Vietnam on television, and also instilled in me a deep respect for the power of the imagination.
More than Walt Disney the man, I latched onto Walt Disney the idea a long time ago and have never let go. I've walked through the gates of the Magic Kingdom hundreds of times, I've seen just about every Disney movie ever made, and we're currently raising two daughters who are Disney kids.  Only, not like how you might think. Yes, we watch Disney movies (among others), we visit Disney parks (between other trips), we listen to the Jonas Brothers (along with Arcade Fire, Taylor Swift, etc.). But our kids play–and I mean play. They dance. They sing. And if you give them some colored chalk and a driveway? They'll spend the entire day creating worlds that Walt himself would envy. They're beautiful, brilliant children with vivid imaginations.
For about 15 years I worked in static jobs that required little or no creativity. But deep down I always believed that my imagination was capable of taking me on great adventures. I became a writer in my 30s and it was as though I'd been doing it my whole life. Sure, I sell out to commercialism, but I still get to use my imagination when I do. And that's better than the alternative.
So say what you want about Disney. Call me uncool. I don't care. I feel lucky that when I was a kid Walt Disney grabbed me by the Toughskins, threw me up into the air and said, 'Dream!' I did.
I still do.
***
Jim Mitchem #imaginationgeek