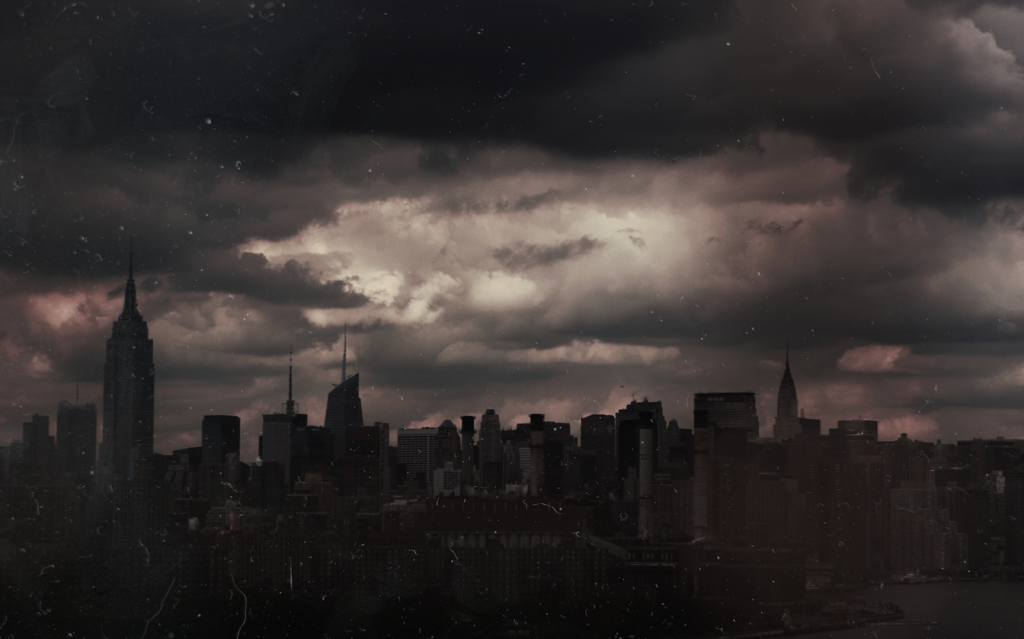 23 years ago today I was so drunk that I don't even remember it. I was at the end of my rope. As you probably know, Minor King is semi-autobiographical fiction. In telling the backstory of the main character, I recount some of those last days of my life with alcohol. Here's an excerpt from the moments leading up to my (and Jim Christianson's) epiphany:
"Having never been to New York before, seeing the jagged Manhattan skyline grow on the horizon from the bus was terrifying. But the second I stepped into Port Authority I knew I was home. The stench of urine filled the air and the homeless lined the base of the walls. If a shining city like New York allowed for places like this to exist, I knew that I could make it there. I hadn't had a permanent address in so long that I'd become accustomed to surviving anonymously. And so I did. I staked my claim in places where weather wouldn't affect me, and I quickly learned to navigate the city and find the soup kitchens to survive.
After a few months of taking day labor jobs, I saved enough for a rooming house in Elizabeth, NJ, where I slept with the foot of my bed against the door for fear of being stuck with a knife during the night. I took the train into New York for work every day and settled into a routine where every other night I'd go to a bar and get drunk, and on non-drinking nights I'd cook a skirt steak on a hot plate in my room. One night on the train ride back from the city, I noticed a girl noticing me. I was finishing my second tall-boy of the short commute as we approached my stop. When the doors opened, she smiled at me and exited. Thanks to my slight buzz, and because I wasn't completely drunk, I mustered the courage to introduce myself and ask her to join me for a drink. She said that she didn't drink and a piano crashed on the sidewalk next to me. Until that point in my life I'd never met anyone who didn't drink – and so when she told me this, it was like a light turning on in my soul. We talked for a while and she gave me her number, then I went into the bar and proceeded to get happily sauced. Because happiness, like misery, was proper justification for drinking. I called the girl a couple of days later, and we went on a date. I learned that she was in recovery for alcoholism. As she told me this, she seemed to be talking to me on a different level. It was as though she could see that I was clearly someone who needed help. We ended up dating, and she introduced me to AA. I went to a few meetings, because she did, but I couldn't commit myself to telling a bunch of strangers that I had a problem, even though it was screamingly obvious. After a few months of hearing her friends tell her to leave me, she finally did. For another man. An established, wealthy New Yorker. Crushed, I vowed revenge as a way to get her back. So one night after work, I followed her new boyfriend from his office in lower Manhattan – shadowing him as he made his way through the tight streets of Downtown and into a pub. I waited a few minutes before entering, and then ducked into a dark booth opposite from where he sat at the bar. I ordered a beer and watched him as he talked with some of the patrons and staff. He was a well-liked regular. A man in his late 30s with some girth. A happy fellow. And completely oblivious to the fact that a few feet away was a man with a knife and the intention to kill him. I ordered another beer. And another. And just as I was about to walk over and change this fellow's life, in walked my girlfriend. She threw her arms around him, and greeted him with a kiss. My kiss. My heart sank. But instead of racing over and shredding them both into ribbons, I shrank back into the shadow of the booth and watched. Self pity replaced rage as the two talked and laughed and fell deeper into love. And the more I drank, the deeper I fell into a spell that convinced me that I was a waste of human life who was never going to amount to anything. They left. I let them. And I never saw her again.
The next few days were a blur. I was committing alcohol-induced suicide and wanted to make a fatal mistake. I thought about falling in front of an oncoming train. Or jumping into the Hudson River. My money was running out. I was on the street again. Hope was gone. I thought about everything I had worth living for, and came up empty. All I wanted was a good life. Nothing more. A car. A house. Maybe an education. And yes, true love. But all of that was folly. I knew it in my heart."
*
And as an update to publishing – the cover design for MK is underway (via the talented Laurie Smithwick) and I'm also close to settling on an editor. With no real budget to work with – and my insistence that the editor be someone who has never read this blog – it's a slow go. But I'm close. Still hoping to publish this year because frankly, I'm ready to move onto the next book. But first things first and all that. Thanks for reading. To read an overview of the novel, click here. 
***