Surrounded by family and friends, Thanksgiving is always a time for reflection. In thinking about a post for Thanksgiving, I was fully prepared to wax nostalgic on how our families are the biggest influence on us. Because they are. But, like with so many other things in life, the really sticky stuff lives just outside the lines. Especially when we're teenagers.
There were plenty of outside influences from my teen years that have shaped the man I am today. Most of these came from music, history, the movies, and literature. But mostly music. And mostly British metal bands. Sure, I liked the Aussies (AC/DC) and tolerated the Americans (Van Halen), but nothing compared to the Brits.
I first saw Iron Maiden as an opening act for Judas Priest in Houston in 1981, when I was 16. I saw them a few more times over the years and eventually moved away from metal toward grunge in the 90s. However, I recently came across an amazing documentary called Flight 666 that got me thinking about how Iron Maiden (the band and the brand) had its claws deep in my psyche as a young man. And while at the time it seemed like pure folly that I listened so intently to their music, a few of the things I learned from this little ol' band from England that I still apply in my life today include the following:
1) Story Matters – Revelations, Flight of Icarus, Run to the Hills, Rhyme of the Ancient Mariner (and so on) proves that Iron Maiden clearly understands the sticking power of solid storytelling in terms of developing concepts for their music. I first heard Churchill's speech via Maiden and still get chill bumps every time I hear it as the intro to Aces High.
2) Brand Matters – Another Englishman once said, "To thine own self be true." Over the years, Maiden's had a few different players but one thing that's remained consistent has been their sci-fi horror aesthetic (particularly Eddie) along with a tight, trigger-quick baseline (all hail Steve Harris). This loyalty to their brand over the past 30-something years is one of the main reasons they still pack soccer stadiums around the world with an army of brand ambassadors.
3) Passion Matters – Looking back I can say now that I am grateful for Maiden providing me with a place to put my teen angst. But more than anything, I'm grateful for the passion that explodes through their music. Thanks to the documentary, I realized that the hammer they threw down on me as a teenager is still pounding away inside me today through different channels.
4) Earplugs Matter – In the summer of 2012, Iron Maiden kicked off their US Tour here in Charlotte, and I was right there. Thirty-one years after the first time I saw them. Sure, Bruce and the boys had aged (haven't we all), but man, they still brought it. And this time, I brought ear protection. Proof that you live and learn.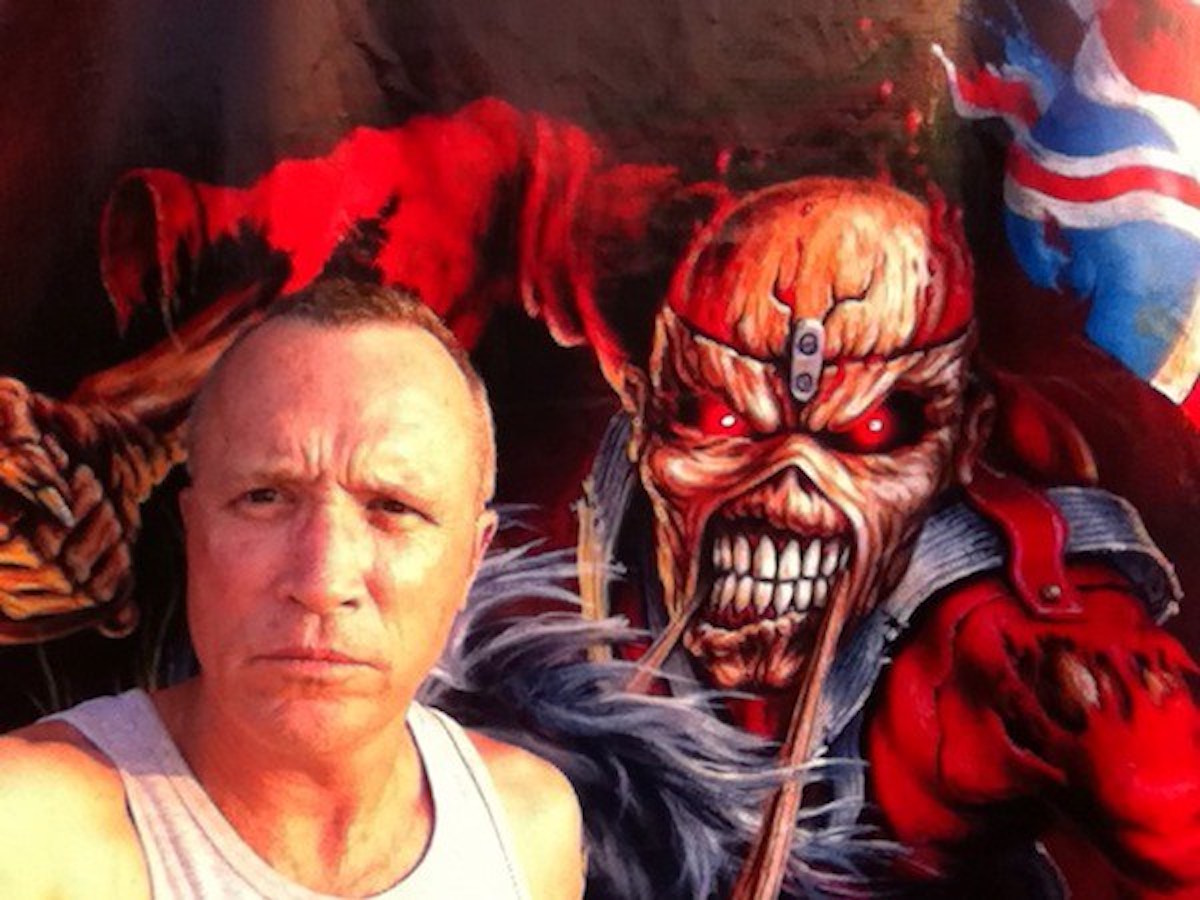 Happy Thanksgiving, America.
Up the irons!
***