Greetings. I am not back to blogging (read this to understand) – I'm only doing this because I feel like I need to explain what's happening in my social streams. You may have seen me tweet about having a brain MRI recently. Or going undergoing a comprehensive allergy test. Or something about the colonoscopy I had today. Combine this recent stuff with having been hospitalized in March, and quitting smoking after 30 years, and discovering I had cancer early in the summer – and it must look like I'm falling apart.
Dudes, I'm totally healthy.
Sure, I'm 48 so things start to break down. But I'm healthy. Really healthy. Other than that thing that felled me in March, I'd never seen the inside of a hospital overnight in my life. So why all the health stuff?
Well, mostly it's because of insurance. We have really good insurance, but even with the best insurance there are rules. Like how every year your benefits roll over and start anew. Even when you stay with the same carrier. As it turns out, our insurance goes from October to October. So when I was hospitalized for 36 hours in March – maxing out my annual out-of-pocket deductible – it came halfway into our annual plan. Which meant that if I was going to get anything looked at, now was the time. As mentioned, I'm 48. And have lived a very colorful life. A life where I often used my body as weapon. I wanted some things checked out.
First came my shoulder. I was diagnosed with a frayed rotator cuff a decade ago. Went to an orthopedist. They did an X-ray and gave me a shot of cortisone. It worked.
Shortly after the trip to the orthopedic surgeon, I noticed a tiny little sore on my chest. I know my body pretty well and have never had anything like acne so I figured what the hell – I may as well have a dermatologist look at it since I'd maxed out my annual deductible. He immediately diagnosed it as basal cell carcinoma. I'm all like, what the fuck? The biopsy confirmed it. A week later I had that removed. I grew up in Florida in the 70s (before sunscreen) – I'm lucky to have just the one tiny spot. And according to the dermatologist, nothing else looks suspicious.
From the dermatologist, I went to an ENT surgeon to see if any improvements had been made in correcting deviated septums since my last (second, and also failed) procedure in 1992. They had, as it turned out. But because a couple of years before, during a random test, my hearing loss was a concern to the ENT guy – he ordered an MRI to see if there was a tumor on my brain. And also to get a better look at my septum. MRI came back clean on the tumor – which means that, as I suspected, my hearing loss is a direct result of too many Iron Maiden shows over my lifetime. Anyway, he also ordered an allergy test. 36 shots. I didn't test positive for anything.
The following week I went to a podiatrist who confirmed that I still have mild case of plantar fasciitis in my right foot (there's not a whole lot you can do for that mild plantar fasciitis, it turns out).
Today's colonoscopy was the result of the hospitalization in March – even though I've had no recurrence of the symptoms that put me in the hospital in the first place. Making this procedure pure protocol. (Updating this post, post-procedure, I'm happy to report that the results of the colonoscopy came back perfect by the way. I've got the 'colon of a 20-year old' according to the doctor.)
But the clock is ticking on the insurance lottery. So next month I am due to have my third sestoplasty. Hey, if you had the opportunity to breathe clearly for the last 40 years of your life, wouldn't you try? I'm healthy enough to take it. It's paid for. Might as well. Right?
So that's it. I wanted to explain things. I'm not sickly. Healthier than ever. And can still whip your ass arm wrestling.
Oh – and before I forget, I wanted to say that the writing is coming along nicely. I still haven't created the kind of separation that I'd like to have – but am coming to terms that the conditions will never be perfect. It's kind of like waiting to have children until everything is exactly how you want it in life. That never happens. You just have to do it. Anyway, I'm enjoying the development of my estranged protagonists and look forward to sharing the concept with you in the future.
Thanks for reading. And caring.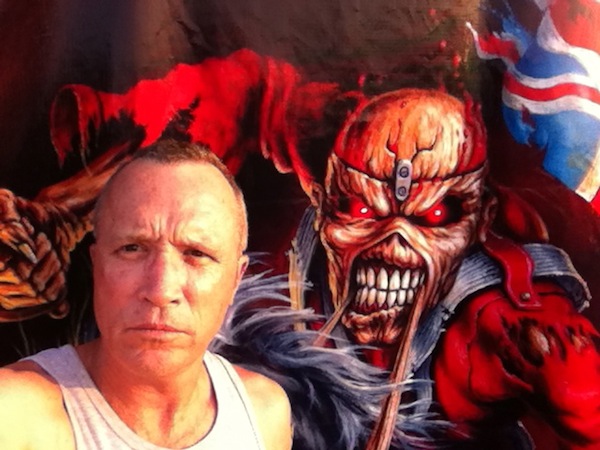 ***